Since I am 'babysitting' a
Sony VAIO Tap 20 for a week,
I thought of giving this gadget a 'test drive' to find out it's special features. I'm no expert
on gadgets
but I just like to share my thoughts for those who are planning to buy one.
Key features: 20 inch,

Intel Core i5-3317U processor,

4GB of DDR3 system memory
+ First thing I noticed is it's sleek design. It just looks professional and sophisticated together with the wireless keyboard. All the 'bulkiness' of a normal desktop are all hidden.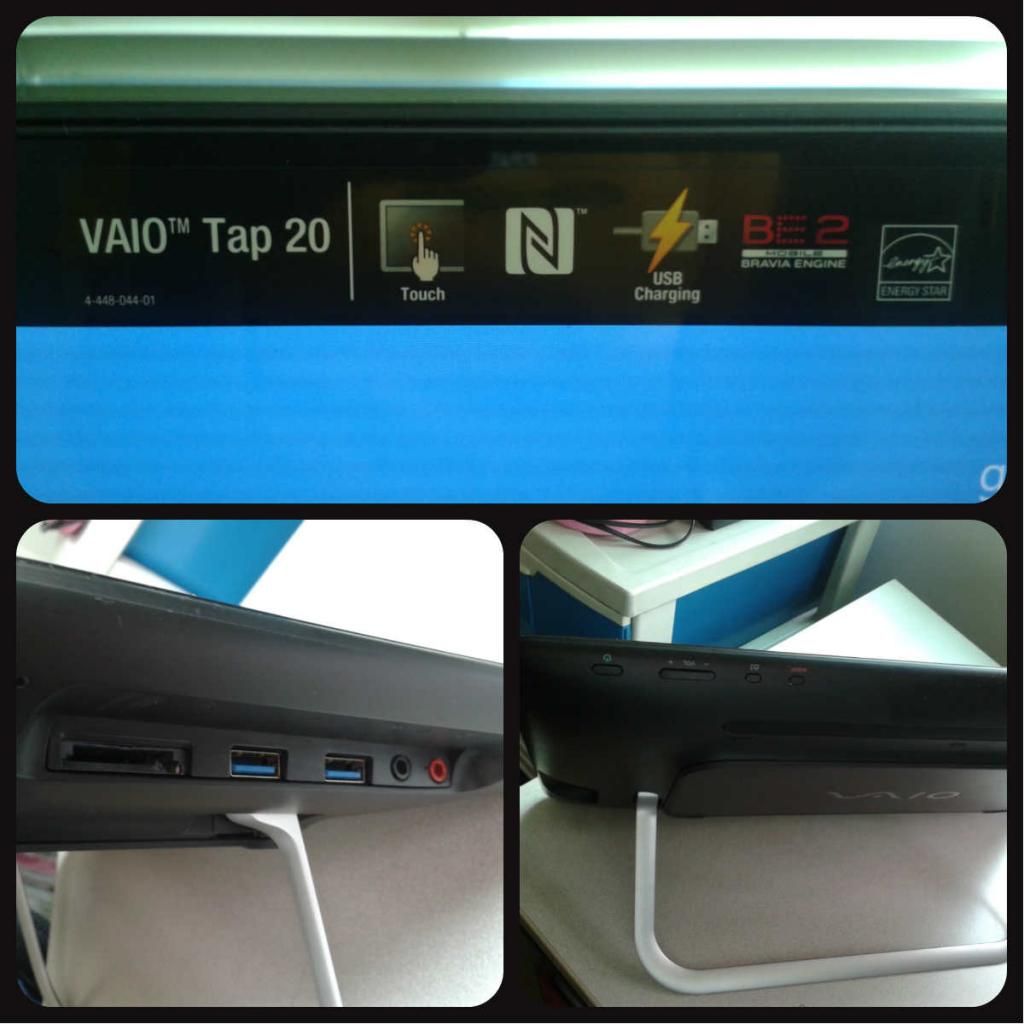 + I liked that it had a whopping 20 inch screen which is perfect for my solo movie marathons and even for movie dates with the barkada or for the family.
- S
ince it had Sony TV technology, I expected the image quality
to be impressive but it's just okay
+/- It is way heavier than a normal tablet (around 5 kg) but still transportable around the house. It is supported by a very strong stand so it could be adjusted to your preferred angle.
+ You could finally enjoy Windows 8 with its touchscreen aspect.
+ It had original Vaio applications like Family Paint which kids and the kids at heart could enjoy.
- Battery only lasts up to 2 hours (more or less) It could be just a movie then it will be dead =(
- The sound from the speakers is not so good. I may have expected a lot from the speakers since it's from Sony but I was a bit disappointed.
- It is too pricey for me (around P50-60,000)
- The touch experience was okay but had some lagging when I used Facebook. Also, disrupting my view are my own fingerprints (downside of a touch-screen).
- The front camera has only 1.31 megapixels (not good for Skype and selfies)
Overall, it looks like a tablet but it's more of a desktop PC. (I'm not even sure which category it would fit.) I

f portability is your main criteria, this is not for you as i

t's not meant to be carried around casually like a tablet. But if you're looking for something basic and MOVABLE around the house or the office then this could be for you. Would I buy it? Maybe not. I find it too pricey and it doesn't have a star feature which would make it standout from the rest of the all-in-one desktops. As much as I enjoyed using it, I still used my desktop PC for my daily tasks and surfing sprees.
I hope this was helpful. If you own one or have tried using it, let me know what you think! =)