It was my big bro's birthday last June 11 and we were on the look out for a cake for the birthday boy. We ended up trying Matignon Choco Luxe: a double-layered chocolate fudge cake filled with caramel and topped with chocolate ganache, and decorated with sliced chocolate and chocolate curls. (Price PHP 500)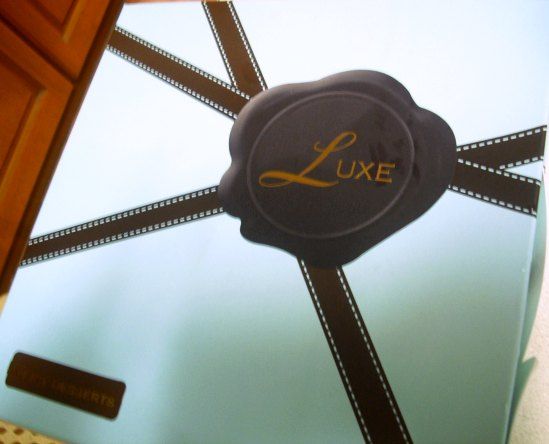 The intricate design on top and the white chocolate stripes on the side made it look elegant and posh which is perfect if you would like to give this as a gift.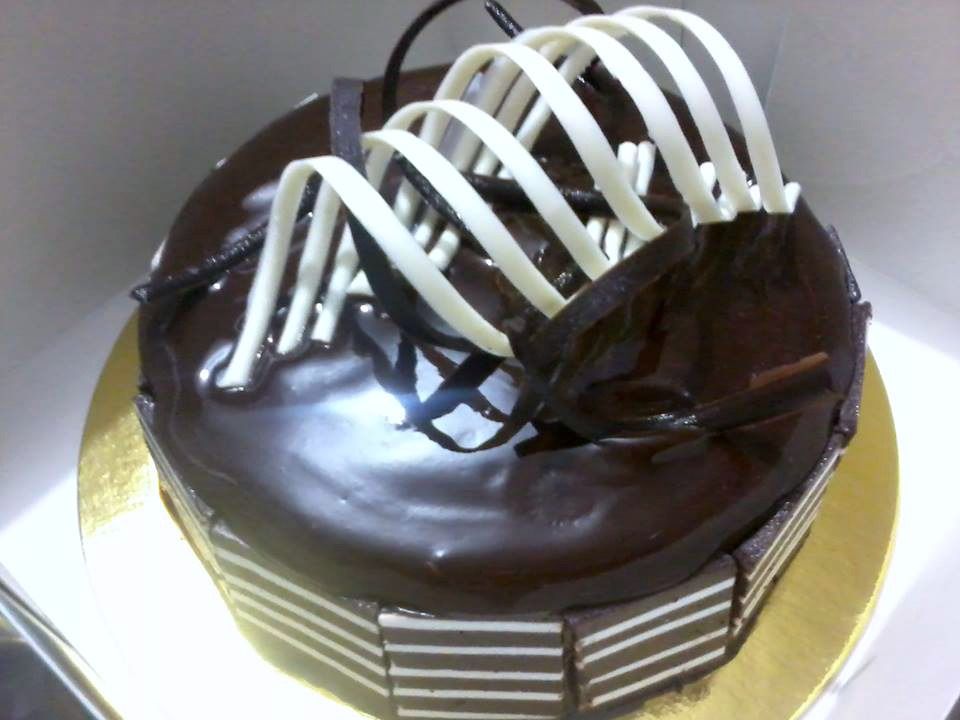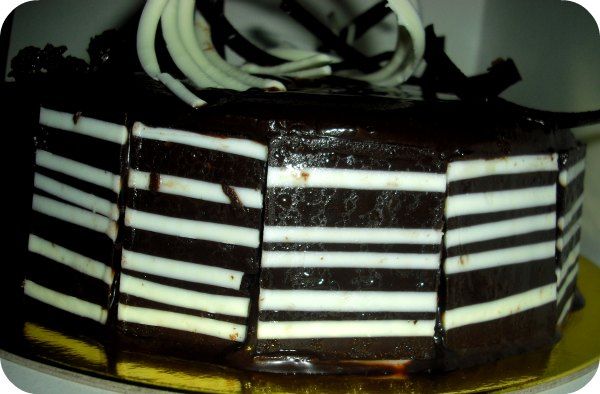 Everytime I eat chocolate cakes, I ALWAYS make sure that it has some caramel in the middle, and I was very happy to see that in my first slice. Having that thin layer of caramel makes a lot of difference. Probably because it breaks the chocolate flavor? Honestly, I'm not sure. All I know it makes my chocolate cake yummier and that's all that matters. =P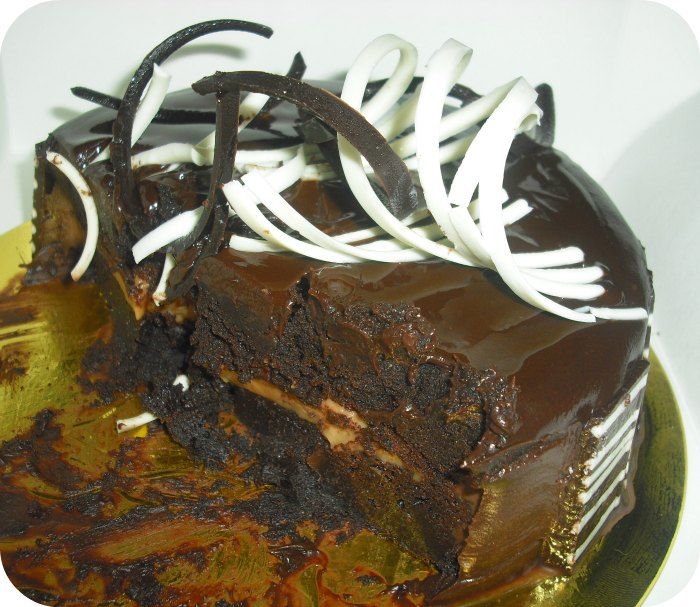 It was heaven at first bite =) While others like it light and 'airy', I prefer it really moist like this one. I felt like it just melted in my mouth. The chocolate frosting had the right amount of sweetness that would make you want to eat more. (Diet fail!)
This is how the cake looked like minutes later (minutes palang ha!) We were all like ants slowly finishing it off.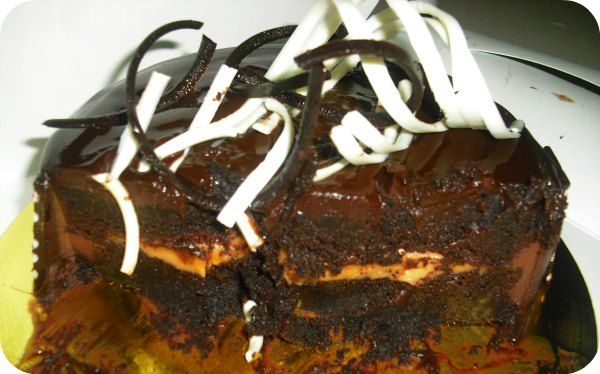 In your next choco craving, or if you have a sweet tooth in search of a good treat, try this awesome cake from Goldilocks Luxe A-list Desserts. Call them at 7276505 or 5705206 or drop by their store at 439 Shaw Boulevard Mandaluyong City