While everyone is going crazy over Trader Joe's Speculoos Cookie Butter and
Ovomaltine
, I am enjoying my own jar of
Kaya Spread from Toast Box
. I bought it from Toast Box, Greenbelt 5 for only P135.00.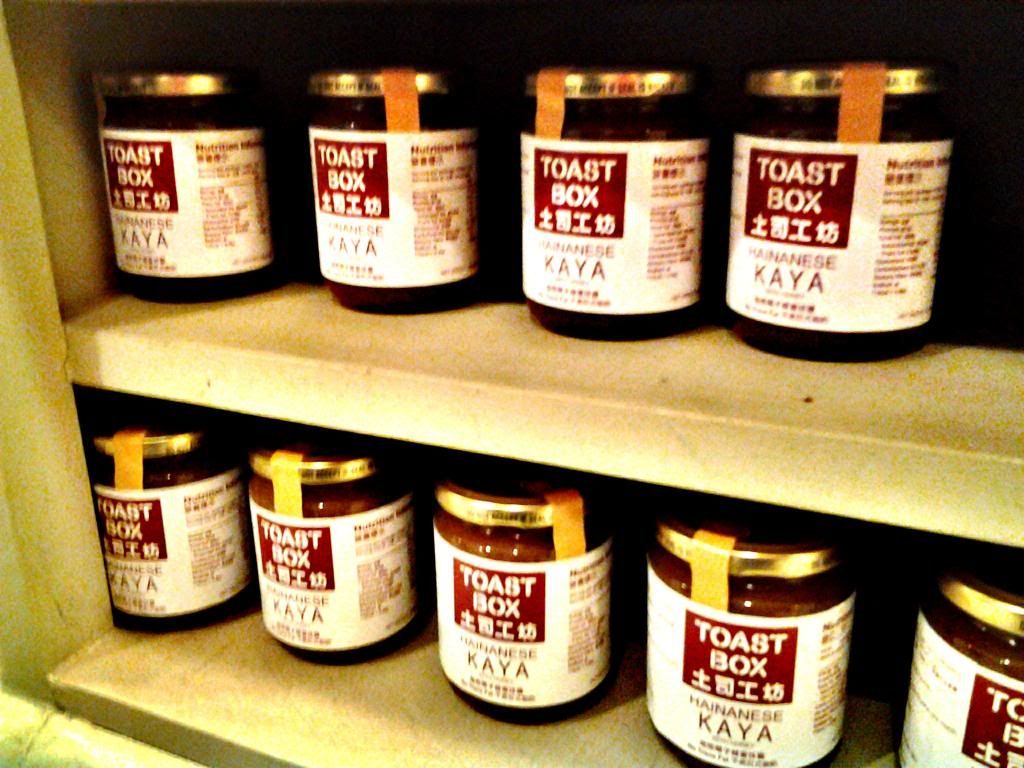 If you're not familiar with 'kaya', it's the Malaysian version of our coco jam and it's popular in Singapore. While I enjoy coco jam with plain hot pandesal, I enjoy my kaya spread with toasted wheat bread and butter. (Forgive my slightly burnt toast. I like it really crunchy).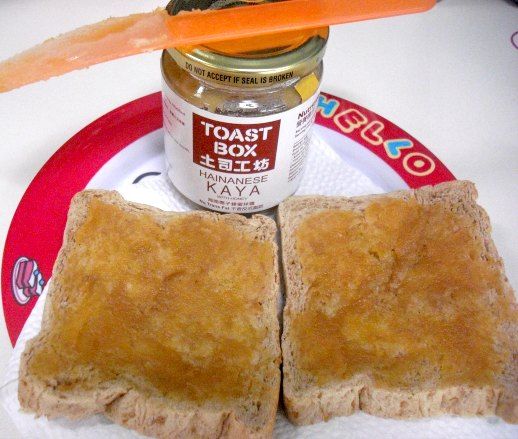 To complete my Singapore-inspired breakfast, I combine it with a hot cup of Gold Roast Teh Tarik (milk tea) which a close friend got me from SG.
If you find coco jam too sweet, then you will surely love kaya. You could also pair it up with brewed coffee or hot choco. Visit your nearest
Toastbox
branch while they still have supply =)