After a super awesome lunch at Project Pie with some friends, we had an instant side trip to
Heima Brixton
.
I have always loved Heima eversince I have spotted their fun and lovely furniture from Real Living magazines, and from Kamiseta shops and Vanilla Bakery.
Good thing we still caught the MT Spaces Exhibit for the launch of
MT Casa
products that are now available at Heima. This was participated by Real Living Magazine, Everywhere we Shoot, Carina Santos and The Googly Gooeys.
Here's a closer look of the colorful pieces in the exhibit. Everyone did a great job with the decorating using MT Casa's famous washi tapes but my favorite one would be from Googly Gooeys. For me, it's more vibrant, it is filled with lots of interesting items and I loved it's 'homey' vibe.
At Heima, you can also find good books about art, interiors and decorating.
Love artsy stuff? They have a wide collection of wall art, postcards, wrappers and colorful washi tapes from MT Casa.
You will also find quirky and vintage items that collectors would surely appreciate.
My dream home would definitely be filled with Heima items. Their classic style with the right pop of color would surely turn any dull area to WOW!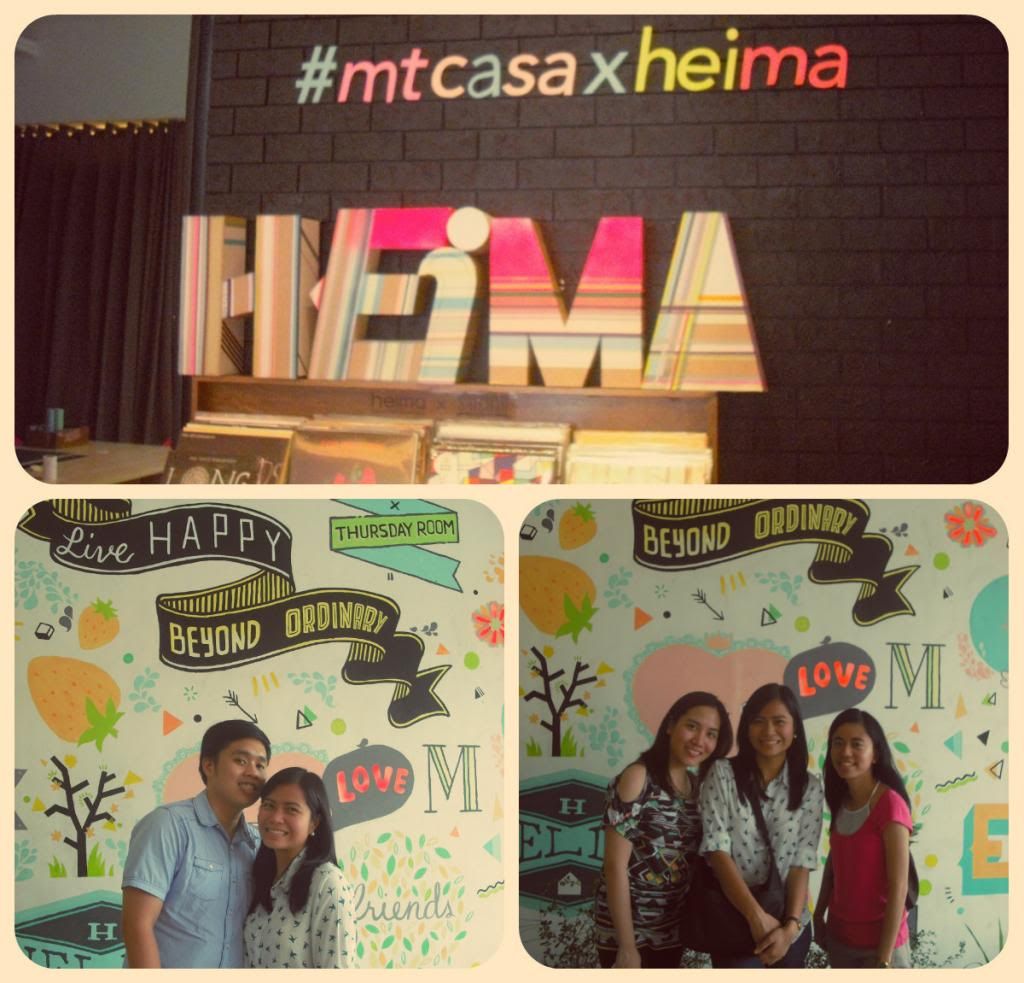 Visit Heima Brixton at Unit 103, Three Brixton Bldg. #3 Brixton St. Brgy Kapitolyo Pasig City
They are open Mondays to Saturdays 10am to 7pm. You can also call them at 5017588 for inquiries.