For all the weight watchers out there, I'm sure you've heard about Atkins Diet, South Beach Diet and Vegan Diet. But do you know about Mediterranean Diet?
This diet is a modern nutritional plan patterned from the fusion of dishes coming from the countries surrounding the Mediterranean sea such as Greece, Spain, Italy, France, Turkey, etc. The main component of this diet is the use of olive oil which is believed to be high in monounsaturated fatty acids and is actually considered a good kind of dietary fat. (Warning: olive oil may also be high in calories so it should be also used in moderation). This diet also highlights vegetables (as evidenced by the abundance of their salads), whole grains, beans, fruits and red wine (who knew drinking could also be beneficial?=P). Most of the meals are fresh and rarely processed which makes it healthier as it is low in sodium and saturated fat. The only con about this diet is that it's quite high in salt content mainly because of the cheese, olive, anchovies etc which give their food a lot of flavor. This diet is not really a strict eating pattern but a lifestyle for those who live along the Mediterranean sea. They not only focus on nutrient-rich foods but they also make it a point to enjoy leisurely dining and physical activity which makes it more effective. This diet is not just watching what y you eat but is also based on what you do (daily activities). It promotes the combination of healthy food choices and being active which is the perfect equation to be fit. According to some research, following this diet can lower the risk of heart disease, obesity, type 2 diabetes and even Cancer.
Inspired by my discovery of this Mediterranean Diet, a friend and I decided to go to "Cafe Mediterranean" at Greenbelt and tried some of their dishes: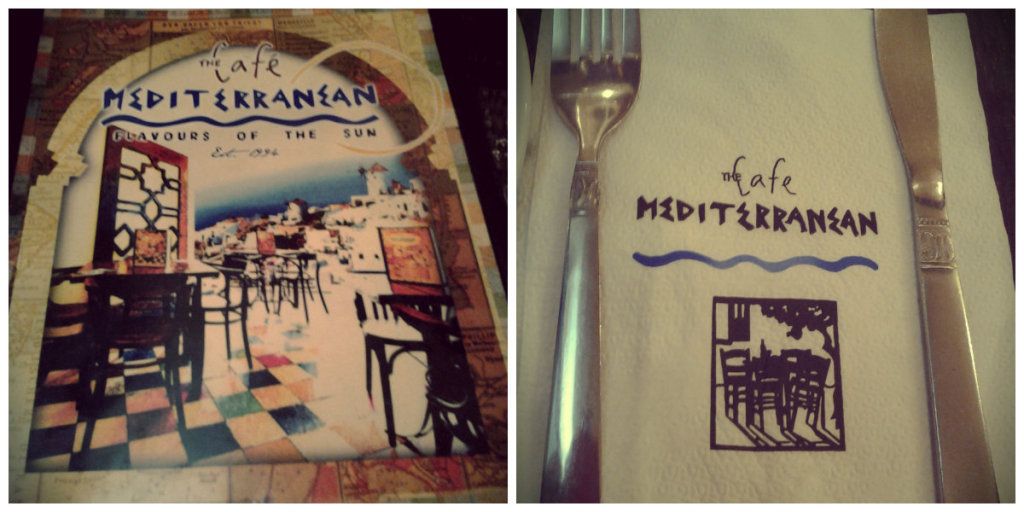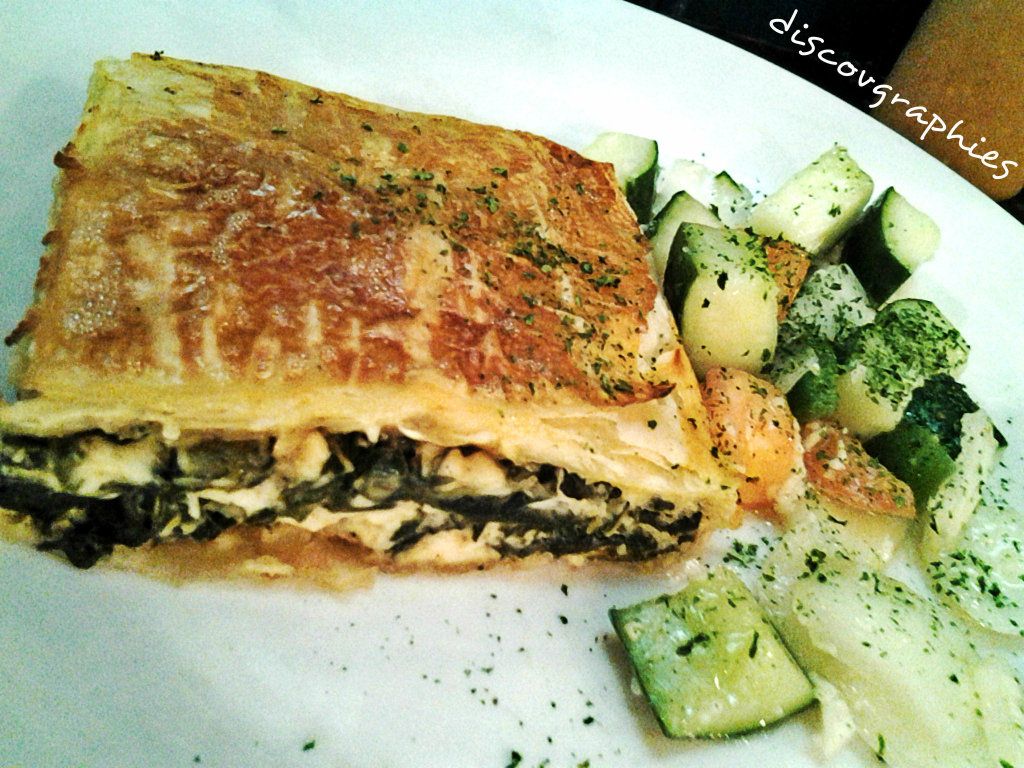 Our first dish was Spinach (ispanakli) Borek (P285). Borek is the general Turkish term for filled pastry. It comes in different variety but it is generally made up of thin layers of flaky dough called phyllo, stuffed with chopped vegetables (usually parsley or spinach), sometimes with meat and feta cheese. I absolutely loved this appetizer. Even though it was only spinach and cheese, it had a strong flavor like that of enchilada. I also loved the shepherd's salad on the side. I'm quite picky with vegetables but this salad got all my favorites (cucumber, tomatoes, onions and parsley) mixed in olive oil. It's simple and very refreshing.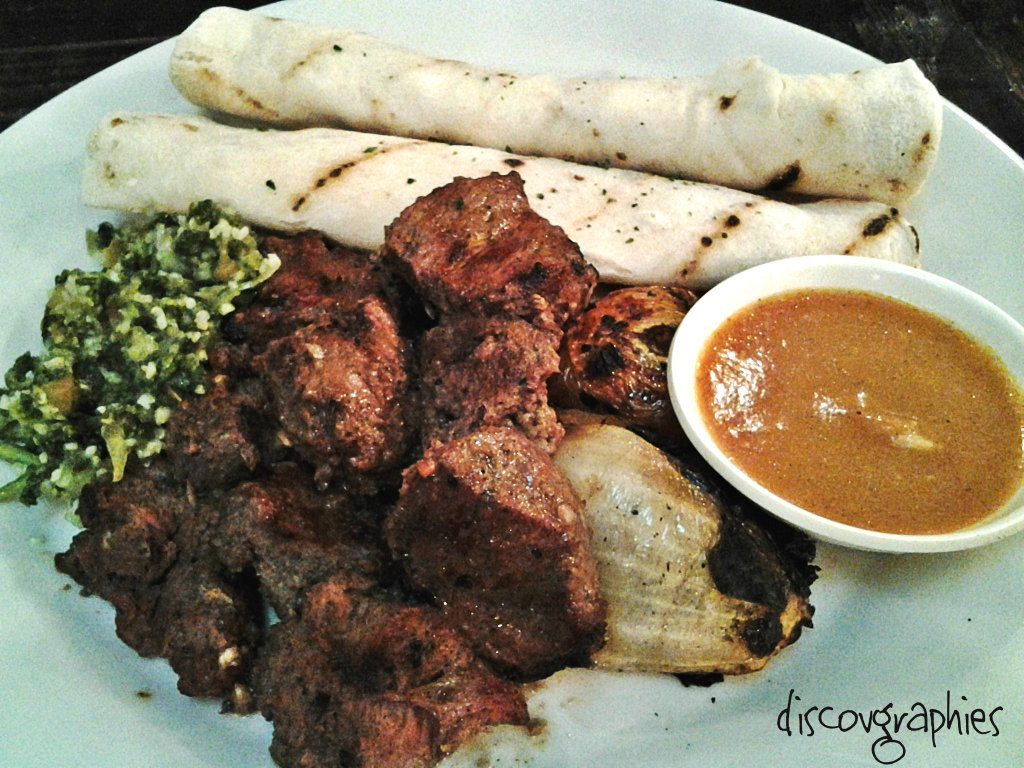 Our main meal was Beef Kebab with pita - (P345). Kebab is a meat dish which originated from Persia and was later on adapted in countries such as Turkey and ---. On the side it had tabbouleh and we had pita bread instead of rice (for a low carb meal). The meat was tender, well-cooked and it wasn't dry. With 1 pita with kebabs and half of the borek, I was already so full.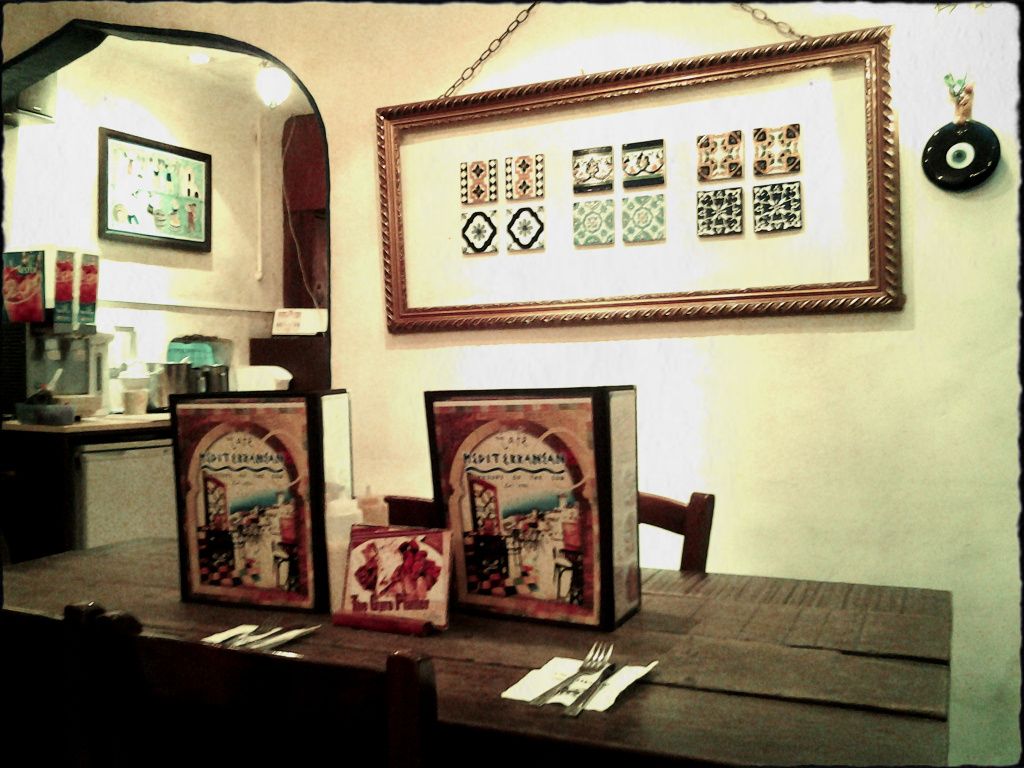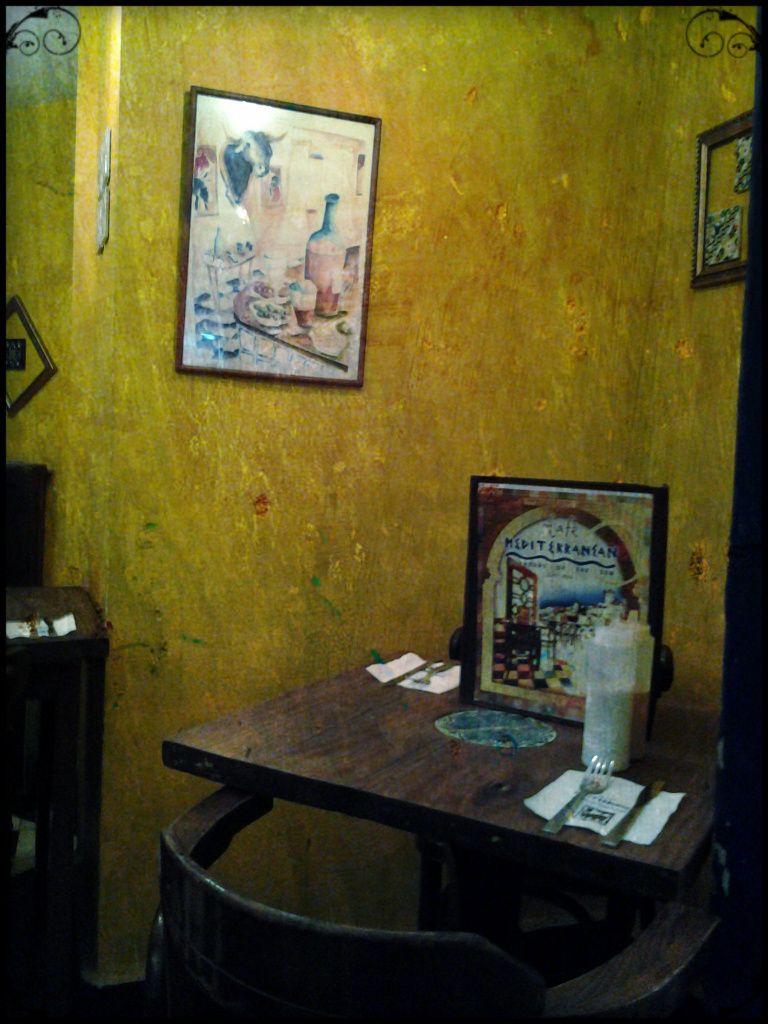 You would also love the interiors. From the terracotta walls, to the dark wooden furniture, tiled flooring and patterned tiles, to the mosaic doors, everything else was purely Mediterranean.
The Mediterranean diet is something different and it's not something that would keep you away from your favorite meat dishes. It's a total balance of carb and protein. Just make sure to keep an active lifestyle as well to make it more effective. OPA!