I know it's a petty and childish topic but I just wanted to know if I'm the only adult left in this world who still carries a jotter. Am I alone? Being in the digital world, I know most people have already thrown their notebooks and journals and switched to tablets and smartphones – but not me. Yes I'm still stuck with the classic pen and paper combo to write anything that comes to my mind. For some reason writing helps me to remember things more.
So what's inside my jotter?
Nice songs I hear from the radio. It's nice if it would make me dance and/or sing. (Since I wouldn't immediately know the title and artist, I would write bits of the lyrics then Google it later)

Interesting and Inspiring blogs that I come across. (As you all know a blog could lead to another blog and another blog and ...)

A good quote or a joke. (There are just some quotes that hits you hard and there are quotes that make me say " THAT'S SO TRUE!". Funny quotes come in handy as ice breakers.

Possible blog topics (Moments when the light bulb appears above my head "TING!")

Shopping List and Wish Lists. (Things that I should buy including stuff that I want to buy but could not)

Phone numbers and emails (not of cute guys but of friends and business contacts)

Some reminders (update blog, edit this, do that)

Places I would like to visit one day. (dreams... dreams... dreams)

Expenses (To avoid my usual question "Where did my money go?")

Sale announcements. (I'm a thrifty queen)

Tips (how to lose that belly fat, yoga positions, what to drink to improve digestion, remedies etc)

Book Titles (I'm not a librarian. You know why.)

What I remember about a previous dream (There are times when I still remember bits and pieces from my dream then after a few seconds my mind automatically goes Select All + Delete)

Simple recipes (I don't cook but I would like to learn how to)
Here are some awesome jotters that would suit each personality:
For artists and nature-lovers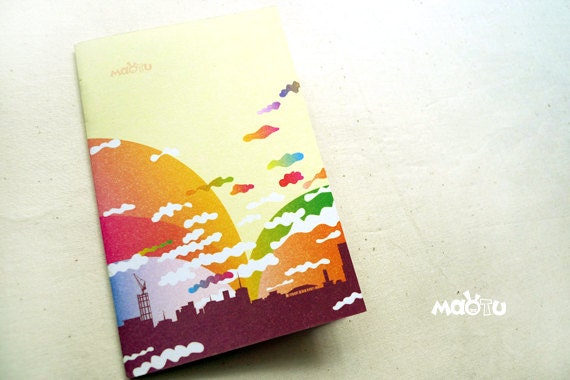 1. Journal pocket notebook from
Maotu
from Etsy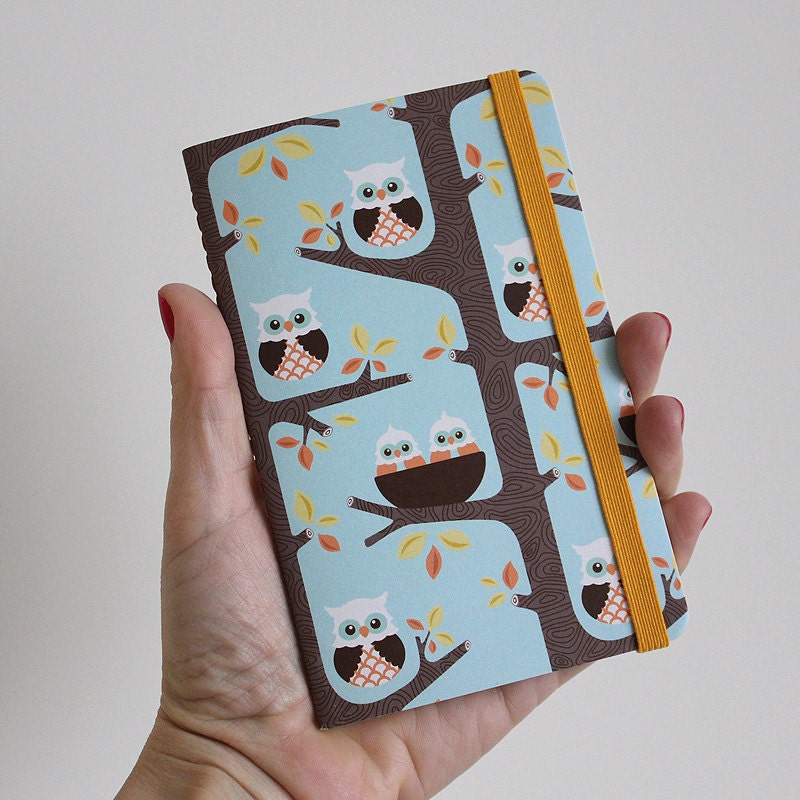 2. Owl pocket notebook from
PaperTuli
from Etsy
For the kikay, and fashionistas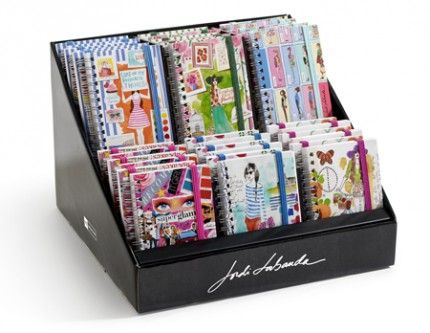 For the writers and those who love classics.
I think this is the most used jotter. Moleskine now has smaller versions which are more handy. A lot of people now use this as a jotter instead of a formal journal. Speaking of, I can't help but admire
Mike Rohde's notes
and
Kouji Hayateno's analog blog
. Check them out! I was also pretty amazed by the idea of an analog blog.
As they say, change is always a good thing -- but not for my jotter. Call me old-fashioned but I'm keeping it. Besides, where's the fun in typing your random ramblings? Writing it down makes it more personal and makes it more you. The doodles and handwriting can't be captured by our gadgets.

If you're planning to get one, there are nice, adorable and affordable jotter notebooks at your favorite bookstore, at Landmark, and at Saizen. If you already have one, I hope you could share with us what's inside yours =) Get a jotter and capture your ideas now. It would be fun I promise.
Who knows? Your next idea could change the world!
Have a great week ahead! =)