For a quick-fix of your favorite Mexican dishes, drop by
Hermanos Taco Shop
. They have the best tacos and mouth-watering quesadilla. =P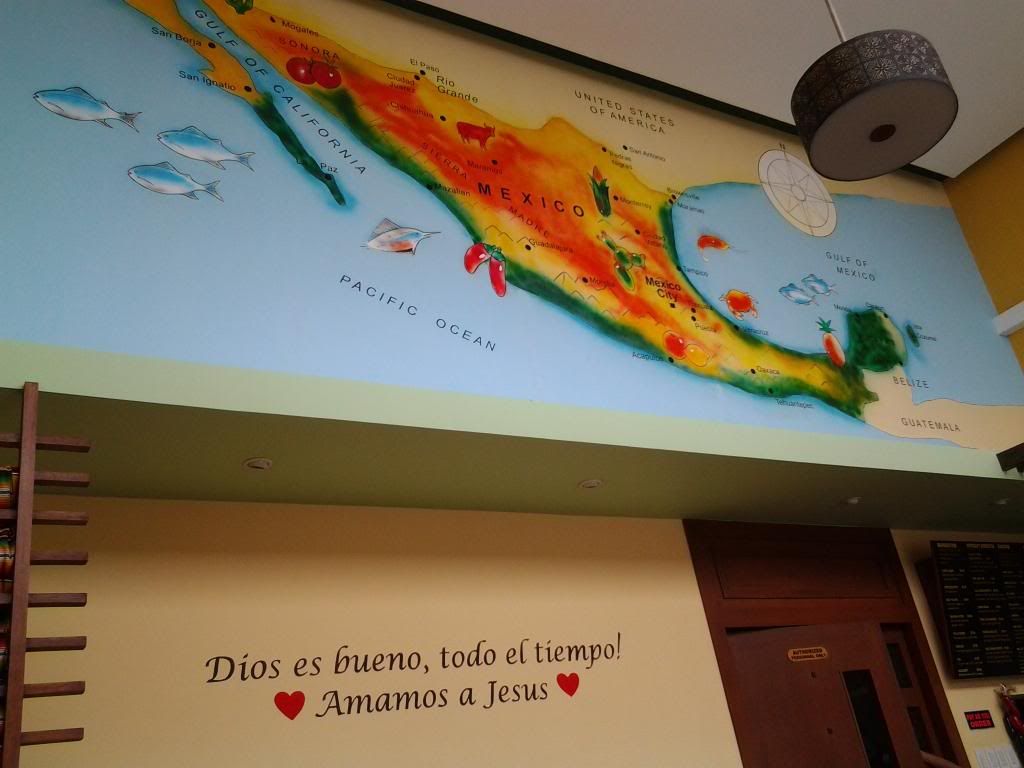 I tried one of their platters [left] which includes: 6 pieces Rolled Tacos (P 285) which is made of crunchy taquitos topped with shredded lettuce and made extra rich with cheese sauce and sour cream, pico de gallo, chips and salsa. I'm not a big fan of taquitos because I prefer it thinner. I hope they used tortilla taco shells instead. Also, I think tortilla is more crunchy especially when it's hot,
I loved the12-inch/ 4 slices of Cheese Quesadillas (P 190) - which is a thick chunk of flour quesadilla flooded by melted jack and cheese within served with sour cream, and salsa. It was great with cheese alone but I'll try their other chicken quesadilla next time.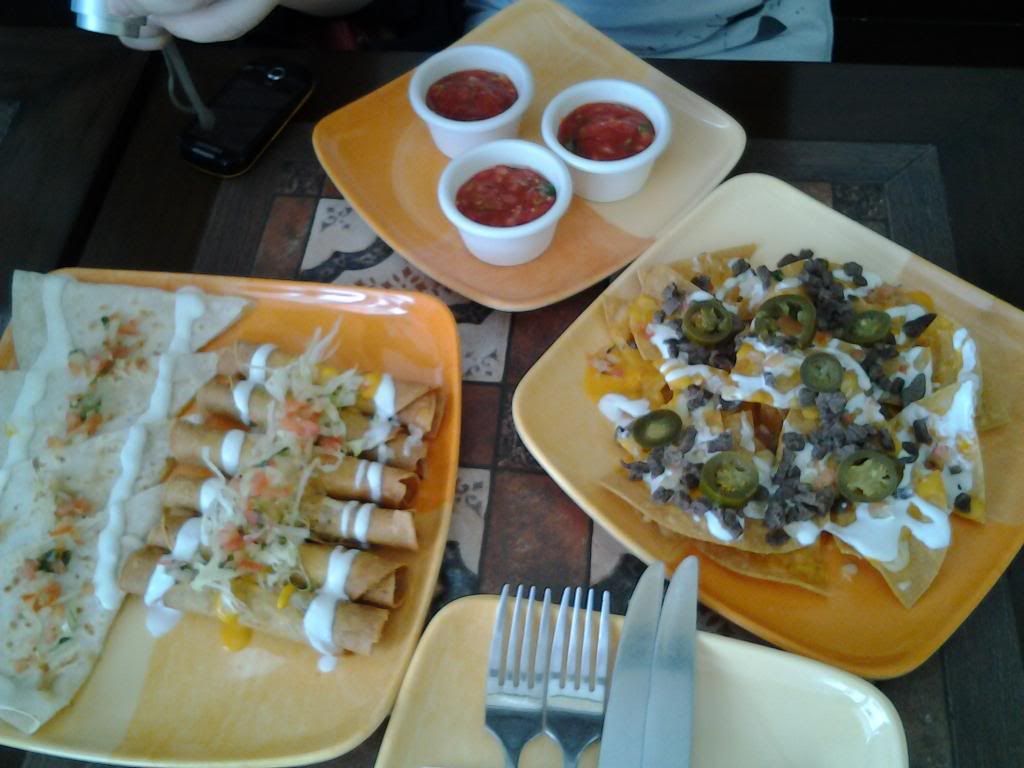 Of course I wouldn't miss their famous Carne Asada Chips (nachos) P 195. Which is #1 at Spot's List of Best nachos. They were very generous with the toppings and I loved it. The beef was also cooked perfectly giving it more flavor.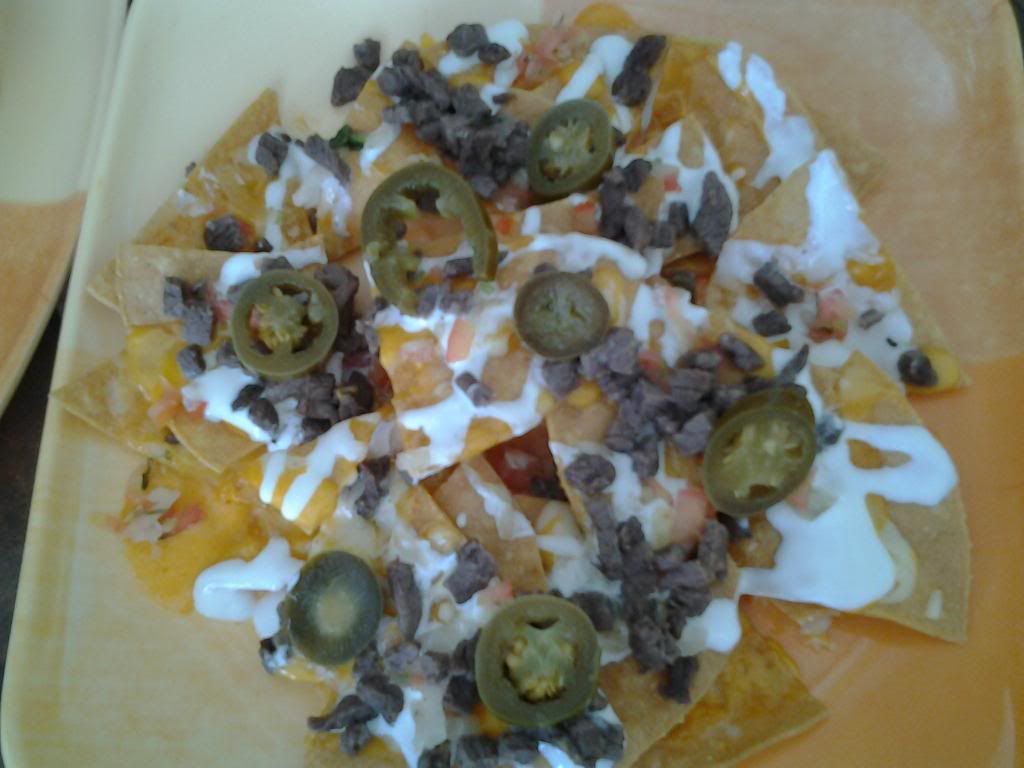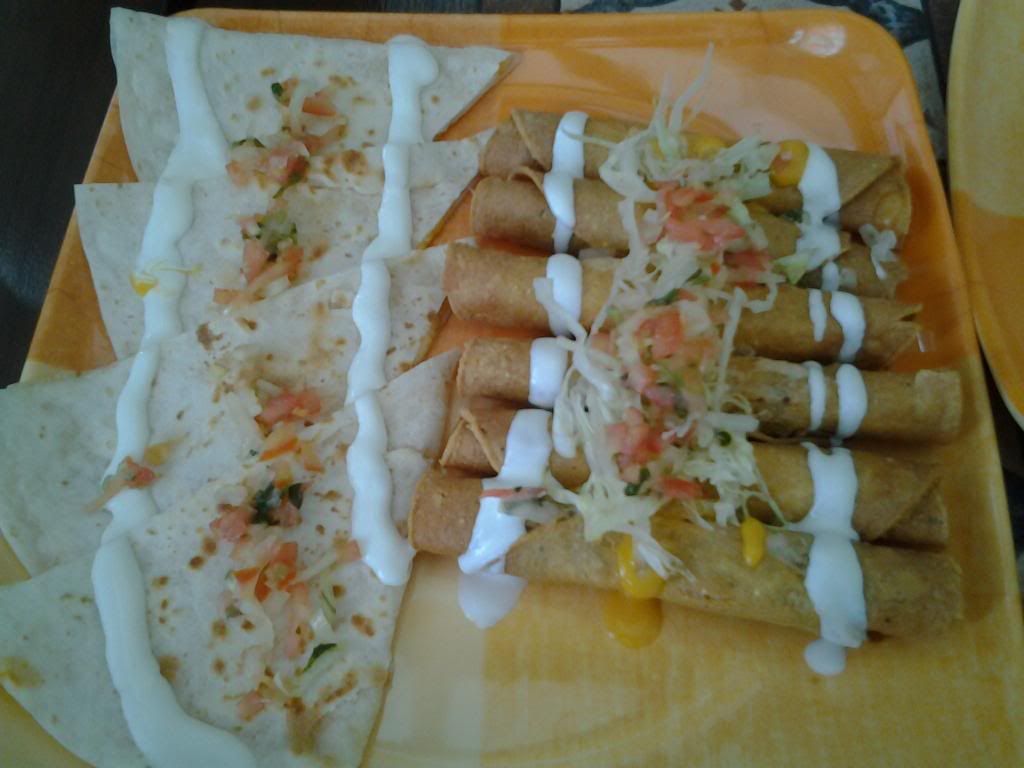 Lots of salsa for my quesadilla =)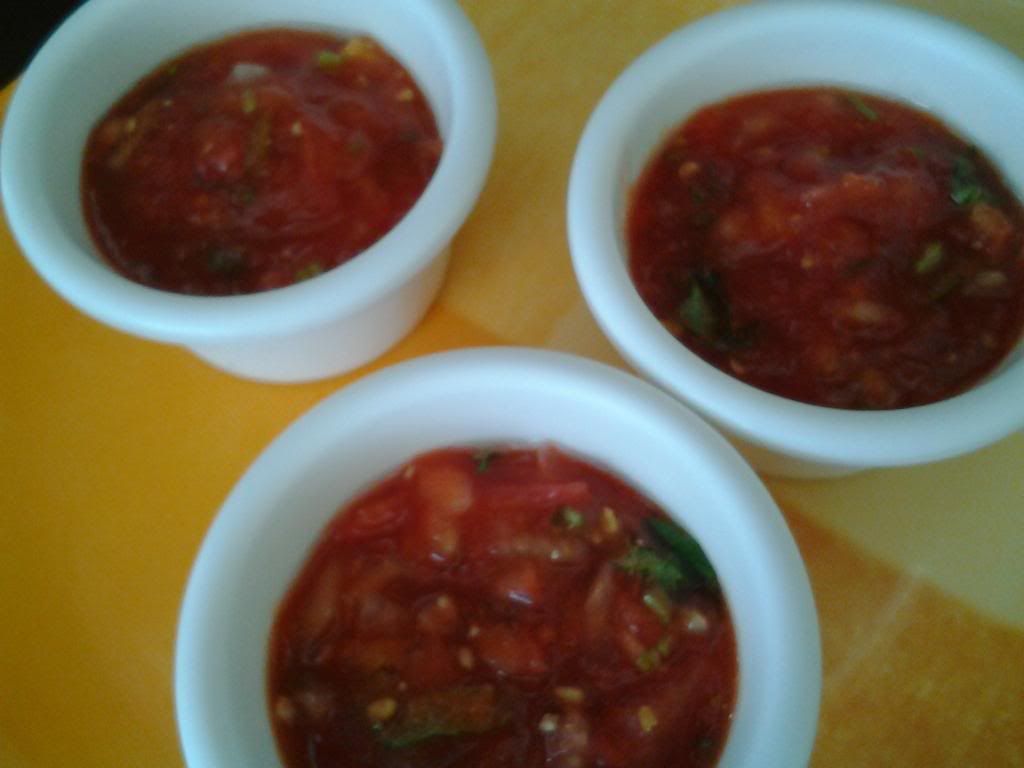 2 thumbs up for a great snack which is actually good for 2.
Visit Hermanos Taco Shop at at #27 Granada Avenue QC
or at their new branch at Molita Mall, Alabang
.