A lot of people have been asking me where I bought my eyewear that's why I'm sharing it with you. =)
I got it from Star-finder Boutique which has a lot of Korean eyeglasses. I got a light-weight frame from HumanEye Korea which is good for everyday wear. A lot of people (even celebrities) are digging the nerdy look with the classic wide-framed lenses probably because of the casual look and most importantly for comfort.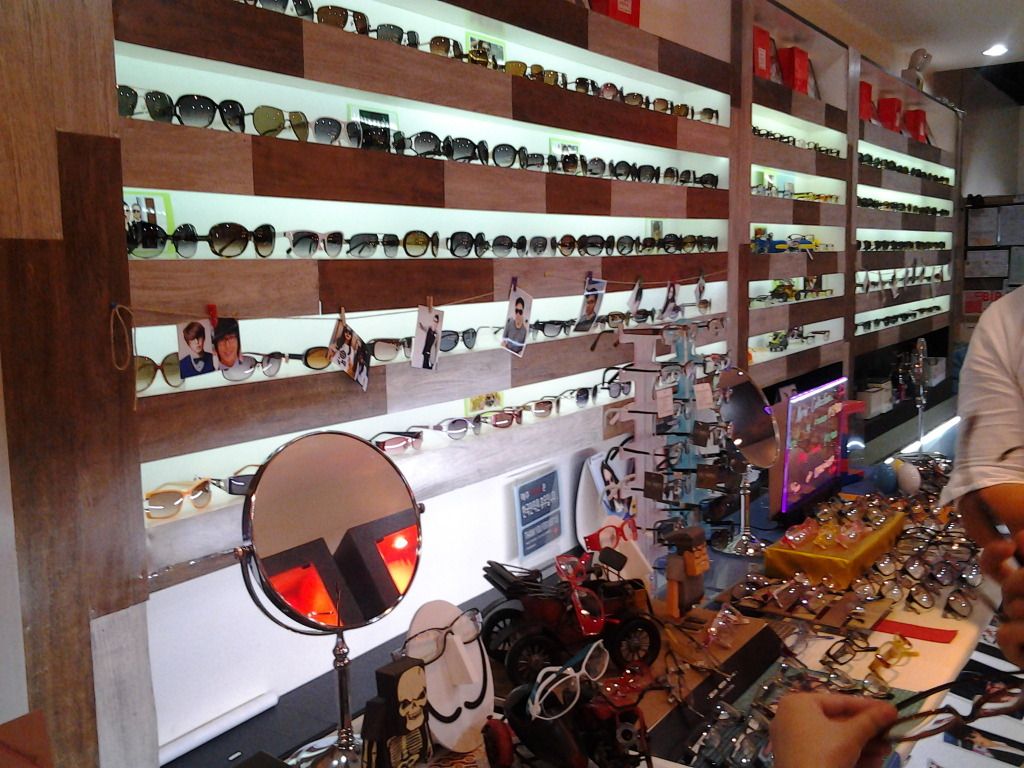 Who would think twice seeing how affordable it is?
Having fun with the different styles =)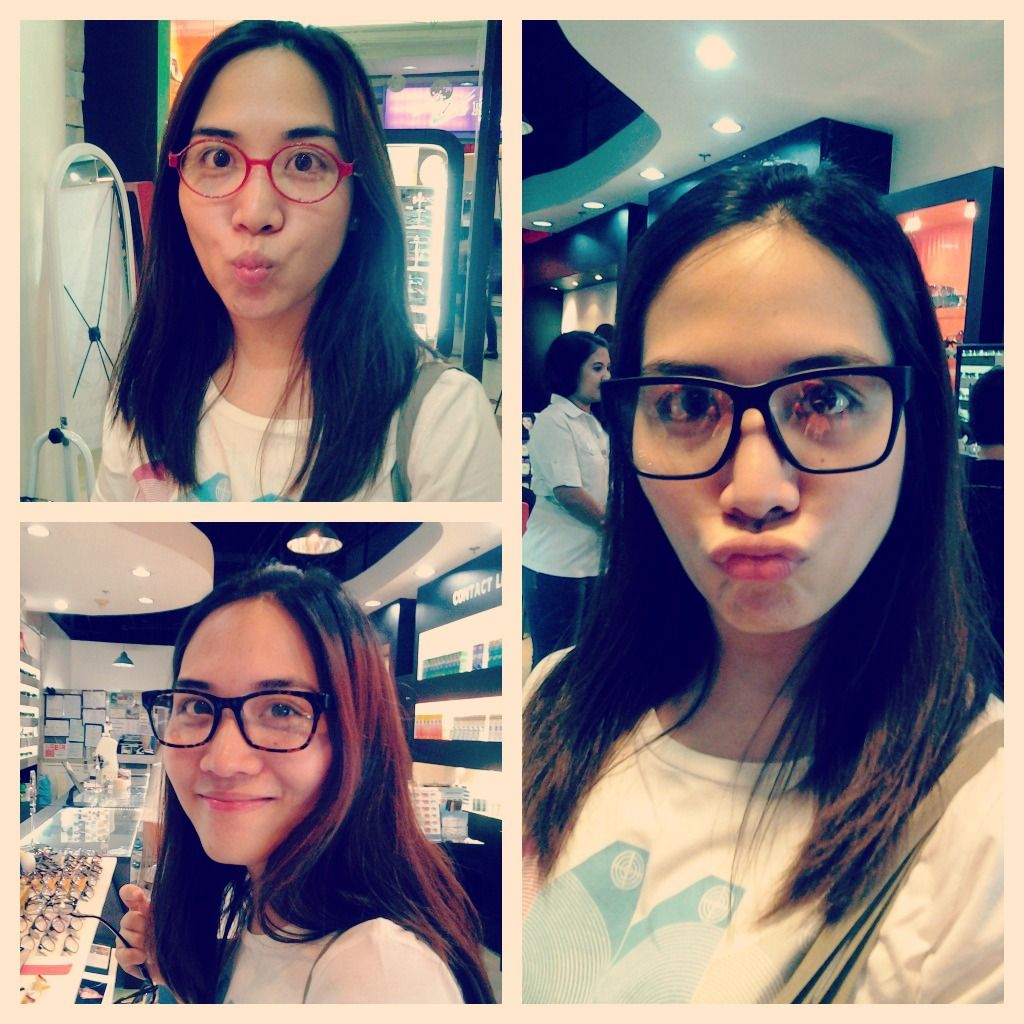 Photos of local and Korean celebrities are posted everywhere =P I was surprised that Martin Nievera's eyeglasses are from Star Finder =)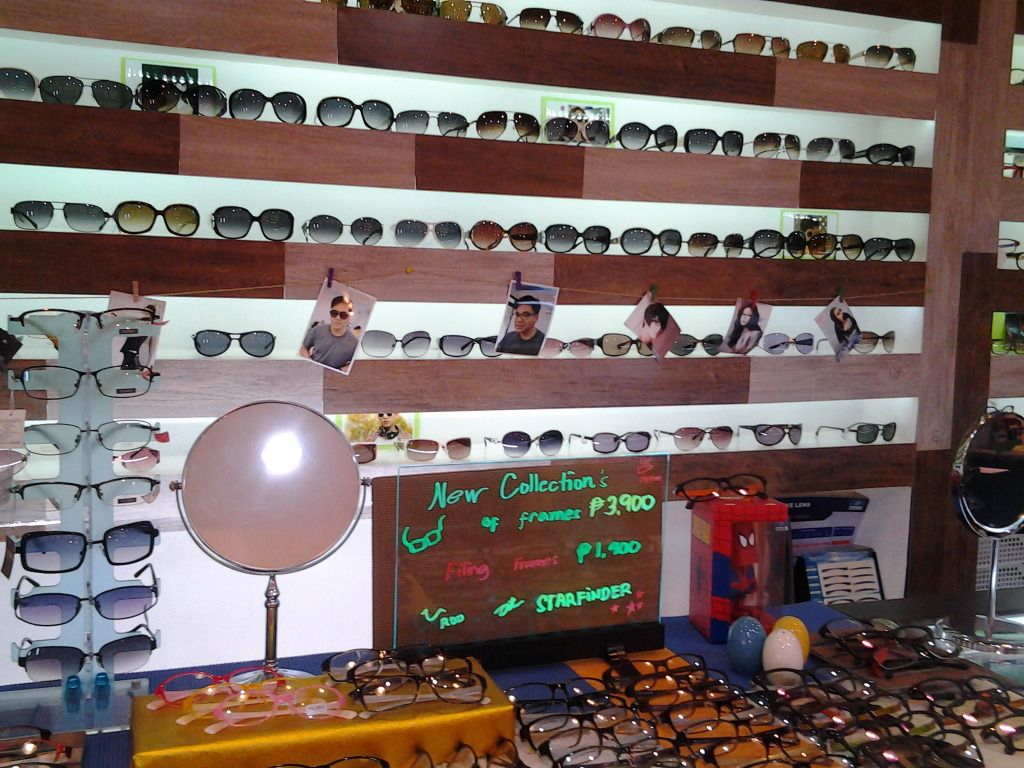 This is my "this-is-it" look when I finally decided what to buy.
Before purchasing, the staff would double check if your eye grade is still the same. You would go throught some vision tests that would only take around 5-10 minutes. Then you would only have to wait 45 minutes to an hour to get it fixed =) For the frame and multi-coated lenses I paid around P1,500, which is a good deal for an awesome pair of eye glasses. =)