I'm back!! Okay, I owe my so-called 'readers' a lot of posts so I'm summarizing them all in here:
1. I've been eyeing a good organic shampoo and conditioner but instead got freebies from Tresemme and Syoss. I tested each brand for a week and got good results. Too bad what I need is organic =(

2. I love S&R's Smartfood White Cheddar, and I've been craving for it since forever. So when I saw Chimara's white cheddar, I knew I just had to buy a big bag =)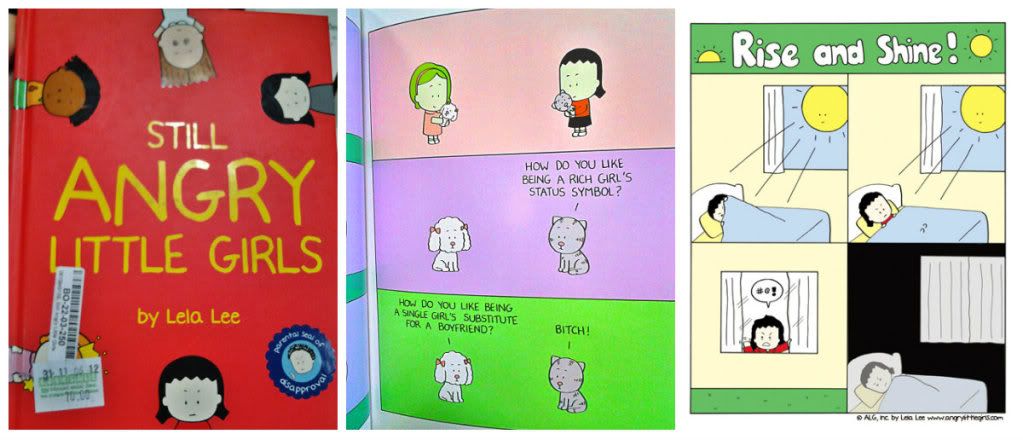 3. My seatmate Chin shared her good find from Book Sale. Lela Lee's Angry Little Girls. They are all funny and witty plus it was easy to finish hehe =P I can also relate to their negativity and craziness. =P
4. Kai's gift - Lip and Cheek Stain from Body Shop in #1. A quick fix for a fresh and simple look. With one 'device' you could give a color on those pale lips and give your cheeks a natural flush.
5. Merienda with mom at Mary Grace (Podium). We suddenly craved for grilled ensaymadas and I added my favorite Summer Squash soup. This could have been perfect with a cup of hot choco or coffee =P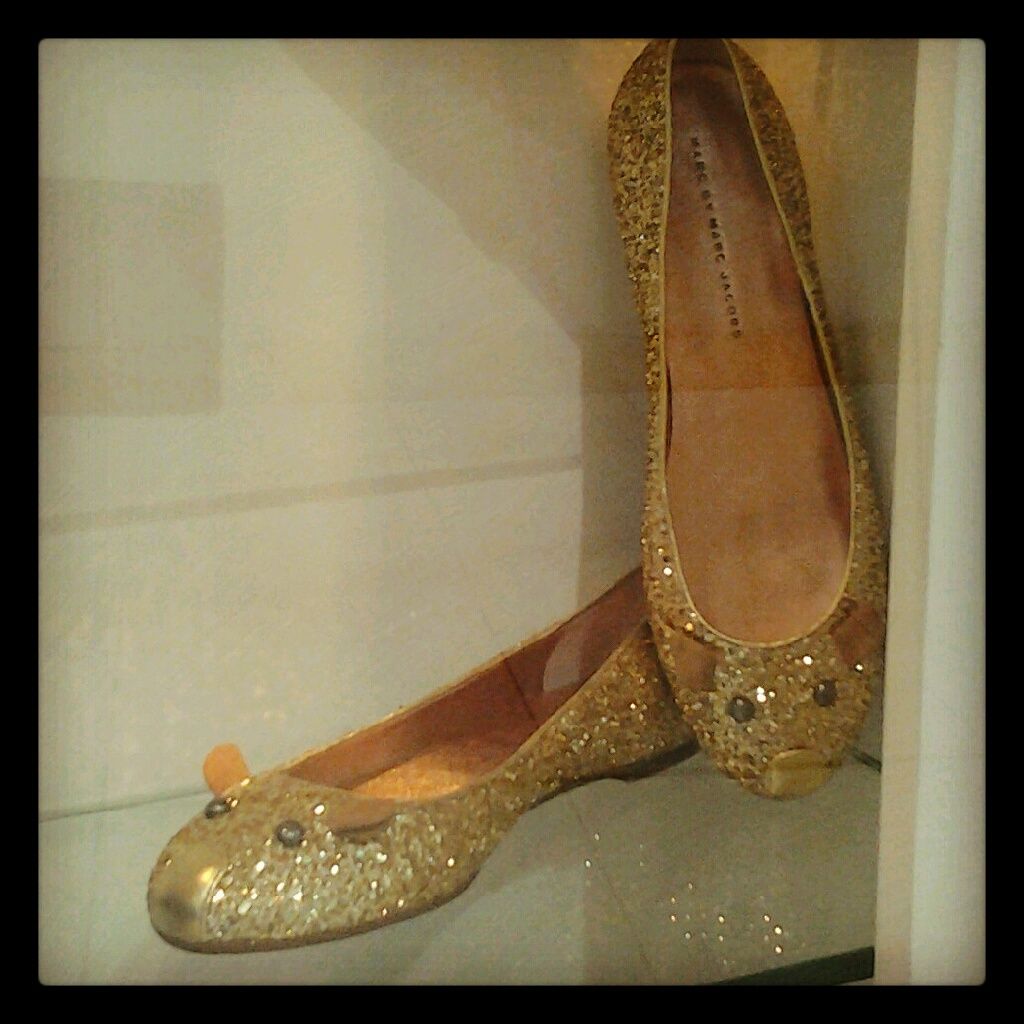 6. Saw this adorable Marc Jacobs glitter-finish leather mouse ballet flats and it was too cute!=P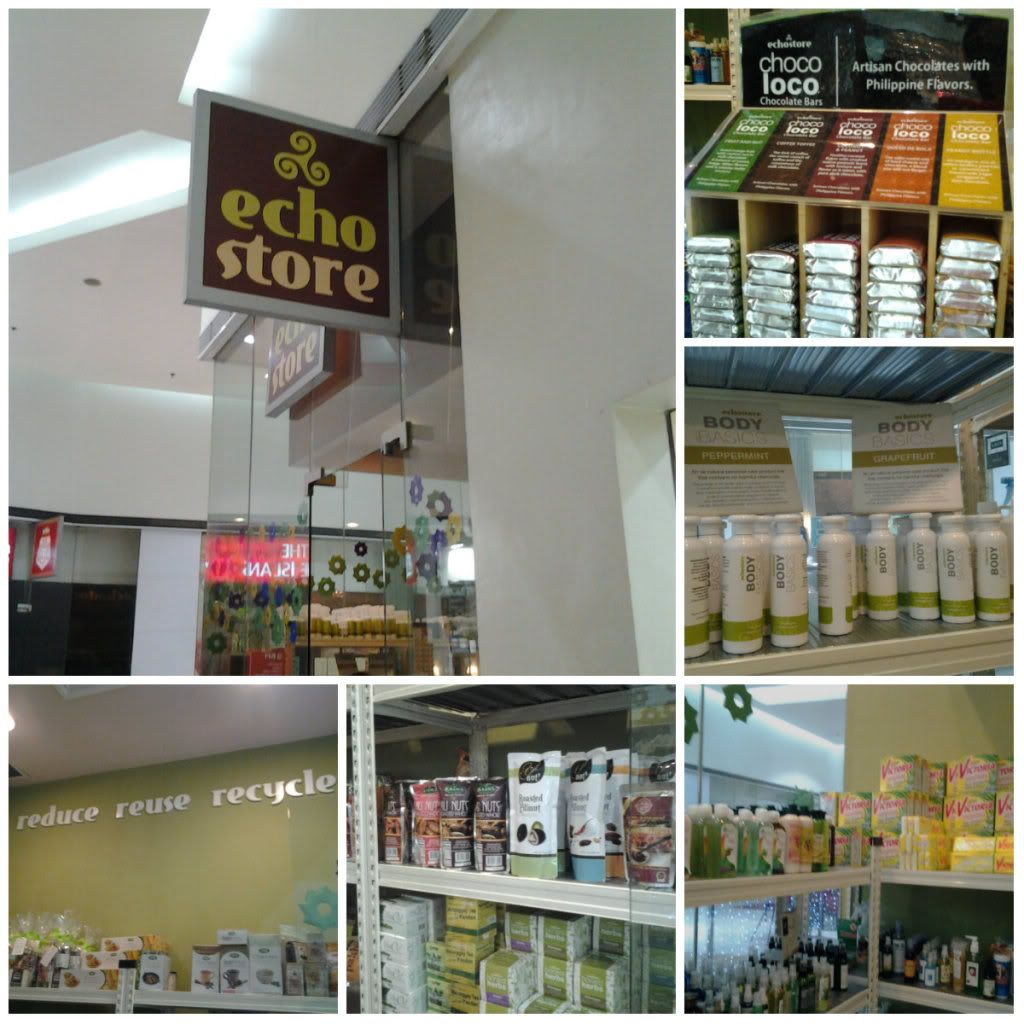 7. Finally bought some of my organic gifts at the Echo Store (Podium). I'll be back for more items specifically the Oryspa products for me. =P A good shop to buy giveaways and locally-made food.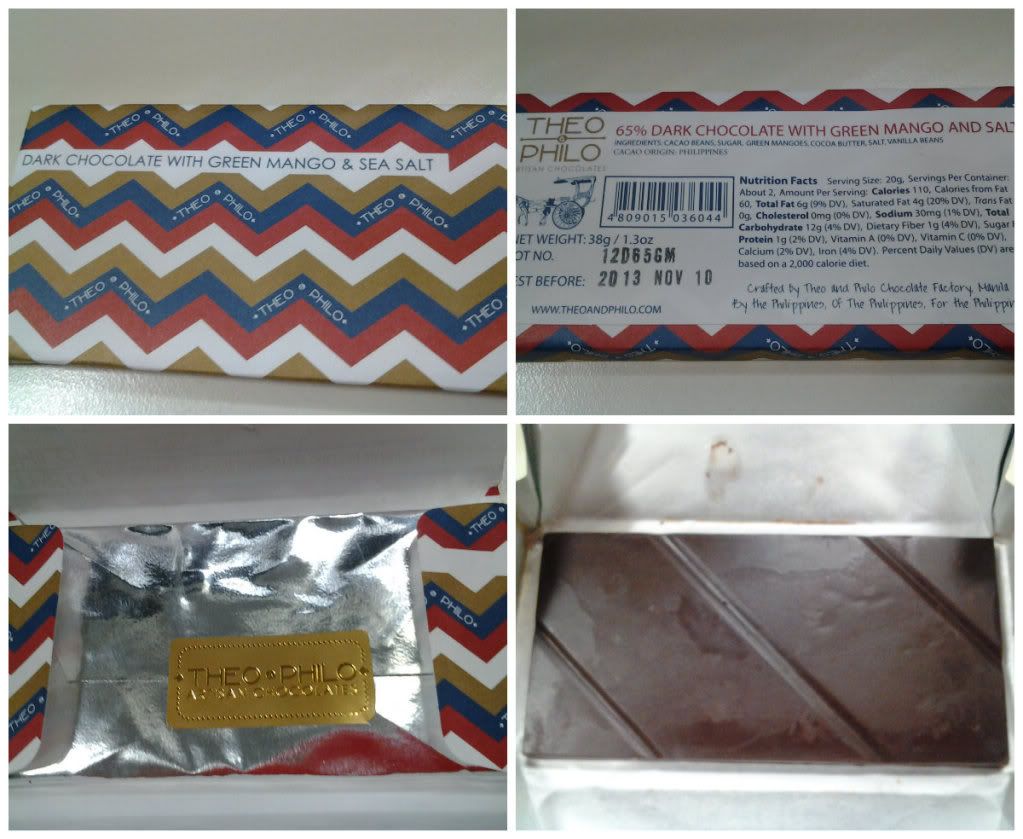 8. Theo & Philo Dark Chocolate with Green Mango and Sea Salt from Kai. It had a very unique taste, blending different flavors - sour, salty and sweet. Until now I still can't describe it.
9. Dressed up as Elle Driver (Asian version) at our Annual Year-end Xmas Party.
Photo c/o John So's instagram =P
10. Introduced my planner's new partner: A Cross pen and pencil duo c/o Mom =P
11. I'm just amazed how eyeliner makes the eyes more dramatic. This is my first eye liner attempt and I hope this would do the magic and not sabotage it =P I love how it is easy to apply and how fast it dries. The only problem is I really don't know how to apply it. As they say, practice makes perfect. So if you see my face looking all weird and messy, you know what I did =P
Sorry to be missing in action. Just had our CPU repaired and the laptop had been busy with my brother. I'm sure to write more posts this coming week and I'm also planning to revamp my blog's look for 2013. (If the world would not end haha) Yihee I'm excited! More pahabol posts coming soon. Let's end this year with a bang! Happy Weekend!! =)