Annapolis Street in San Juan is known to be a 'mini-hub' for restaurants namely Choi Garden, Uno Seafood Restaurant, Papa John, Brasserie CiCou, Everything at Steak, Deli Master (which I still have to try), etc. I pass by them everyday when I get off at MRT Santolan-Annapolis Station. A month ago, a friend and I discovered a new place being built beside One Beverly Place and we both wondered what cuisine they will be serving. The place is called
Feta
and all I knew is that it was a type of cheese. When my dad and I visited my uncle who lives near the area, we both decided to drop by.
Upon entering you will see their small deli where you can buy some Greek goods and freshly baked bread.
We wanted to buy Simit unfortunately, they were sold out.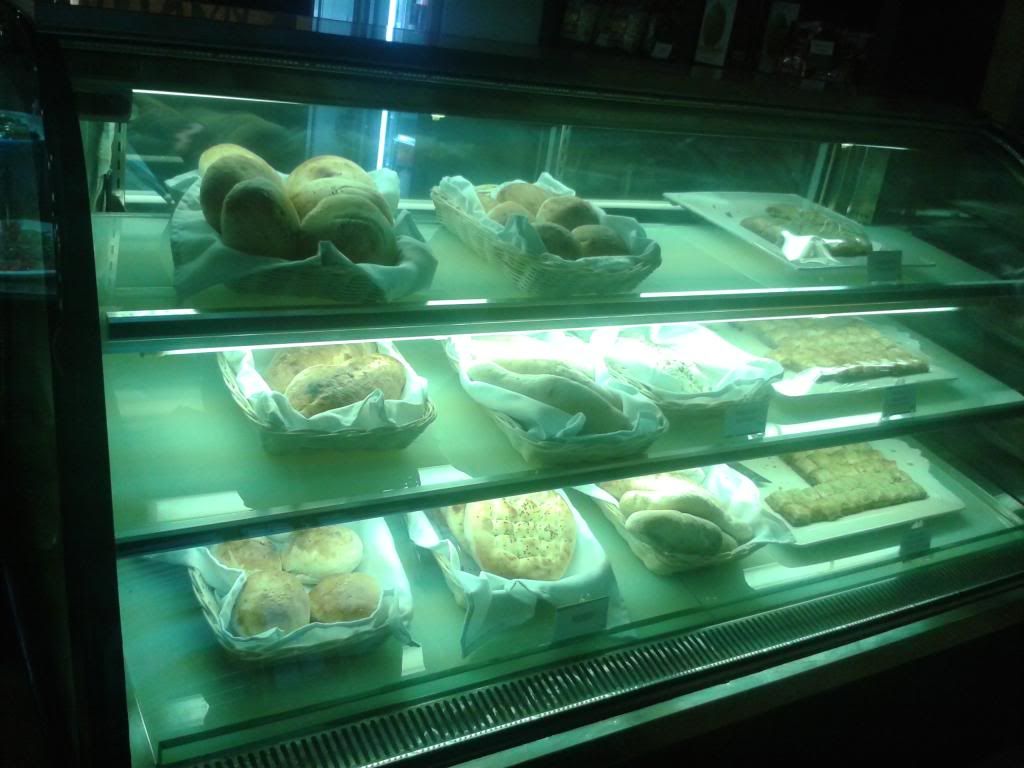 We asked for their best-seller and they it was the
Lahmahcun
(pronounced as "Lamajoon") which is a thin piece of dough topped with minced meat and mixed vegetables baked on wood fire served with salad and a slice of lemon. [Price P120]. It is commonly called 'Turkish Pizza' and it was really good. It is the first time I have tried it and I'm glad I did. It's my new favorite! The dough was perfectly baked and it was full of toppings. It was already good as it is but our server taught me the 'Turkish Style' of eating it which is pouring the salad on top and rolling it to a wrap (see photo below).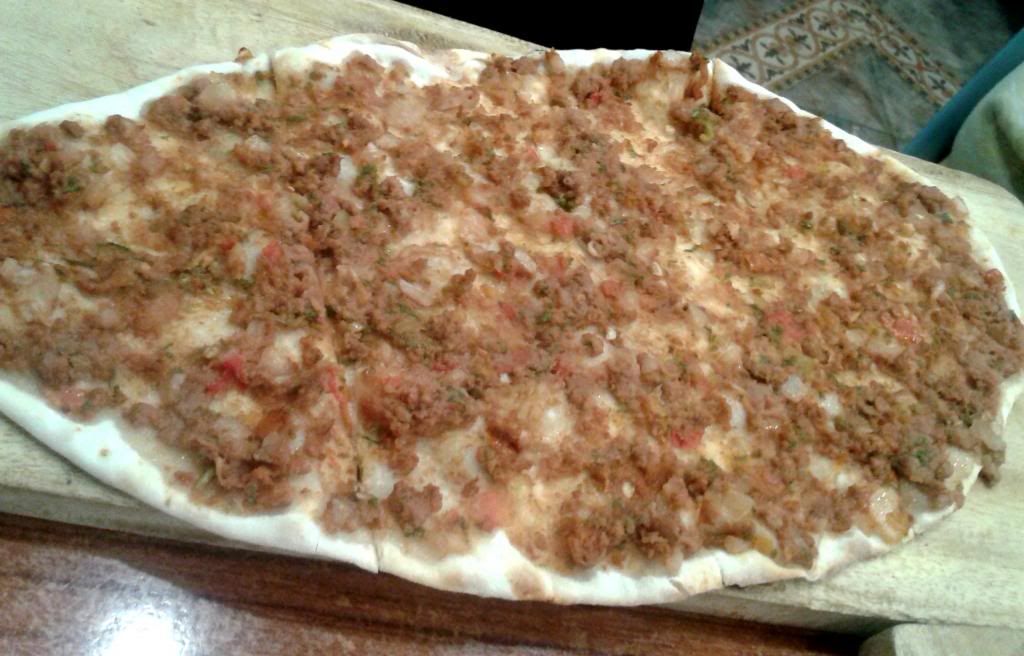 We ordered Penne Arrabiata [Price P249] which is a simple pasta dish full of tomato flavor and just the perfect hint of chili. I think I had a bad angle, the plate looked too big but it had the right amount of serving.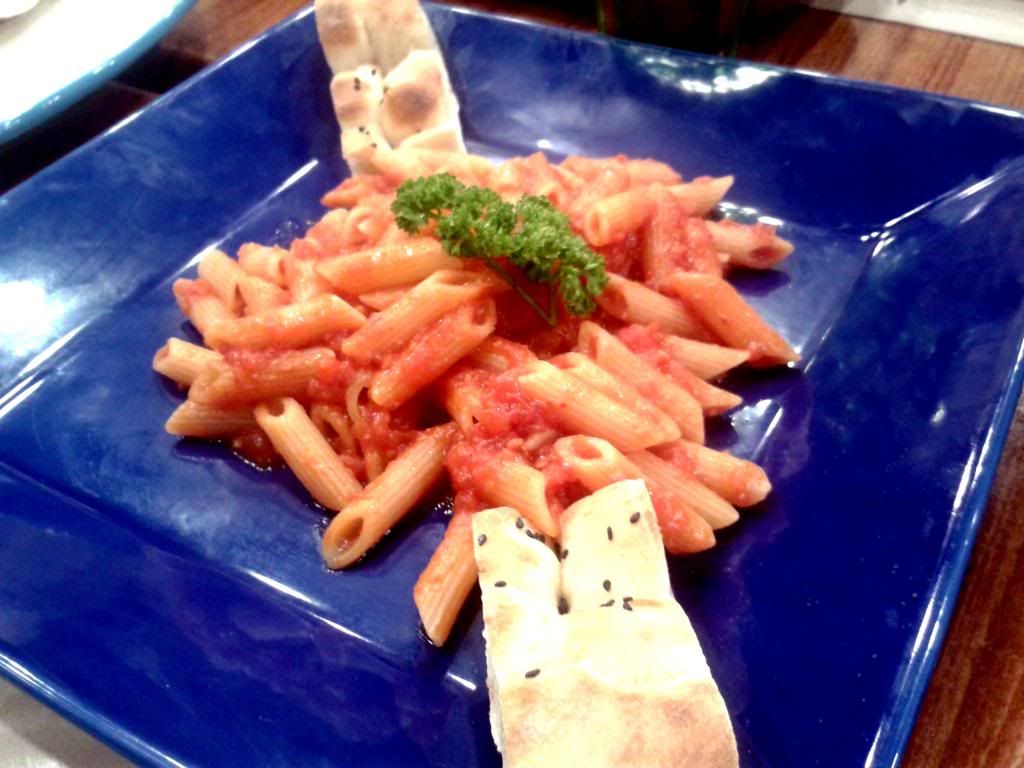 I love Kebab and they have a lot of meat entries. We had a hard time deciding and ended up with Sis Kebab (Cube Meat Kebab) [Price 300 -Beef]. It is originally from Persia. Kofte (Sis) kebab is made of minced beef meatballs mixed with parsley and mint and grilled on a stick. Served with rice and salad. By the way, sorry I wasn't able to remove the pita bread on top of the kebab when I took the photo. I also had to ask for some 'garlic sauce' or yogurt. It just seems incomplete without it. The meat was tender and tasty.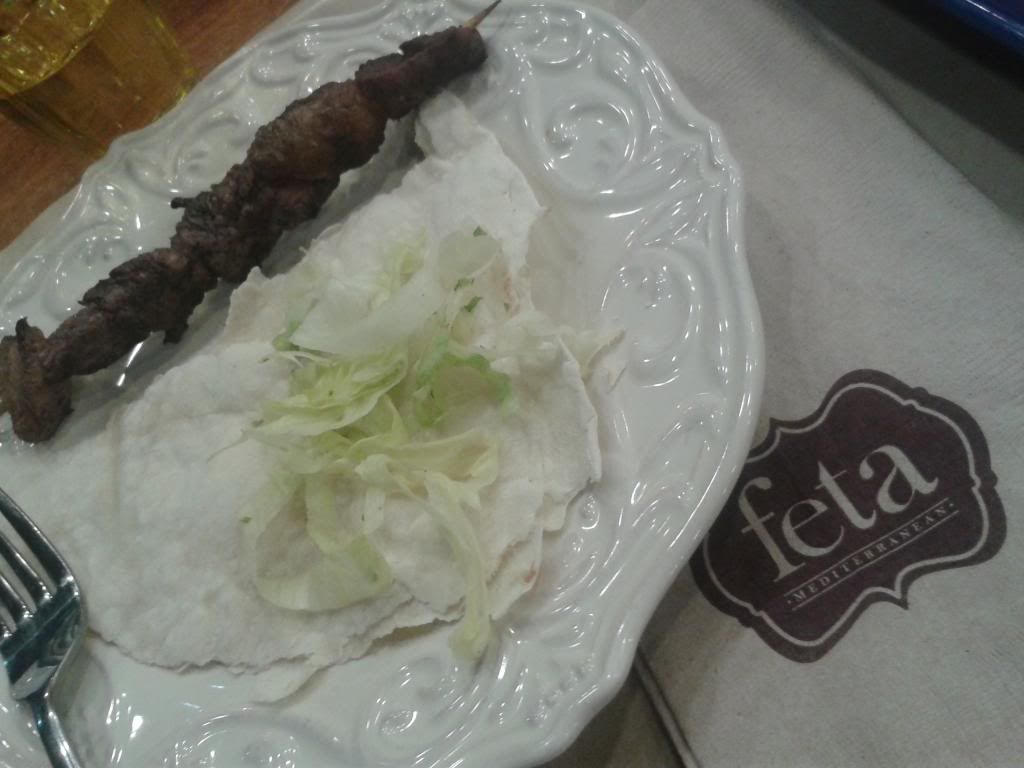 After our meal, we asked for their traditional Turkish Tea (free only for your first glass). I watched as their staff poured it from the caydanlik (aluminum kettle) and served it in a small tea cup. Tea has been a part of Turkish culture. They usually offer it to guests as a sign of their hospitality. It was a perfect way to end my meal.
I was curious on how they make their bread and the lovely Ms. Skeeter of Feta allowed me to take pictures of their beautiful oven and we also had a quick chat on their best-sellers.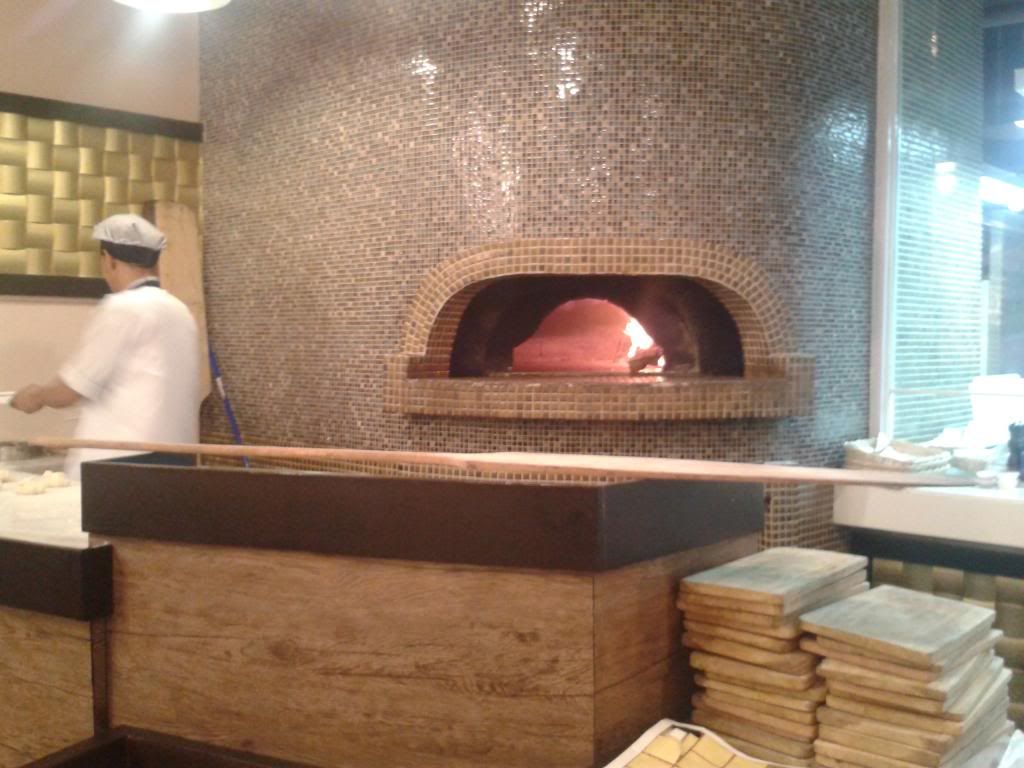 I wanted to try Baklava which is a famous Turkish dessert but I was too full with all the rice, pasta and bread that I ate (#carboload
). They had Pistaschio and Walnut Baklava (priced at P180 for 3 slices).
I'm not sure if they had Borek but that would definitely be in my list to try when I get back.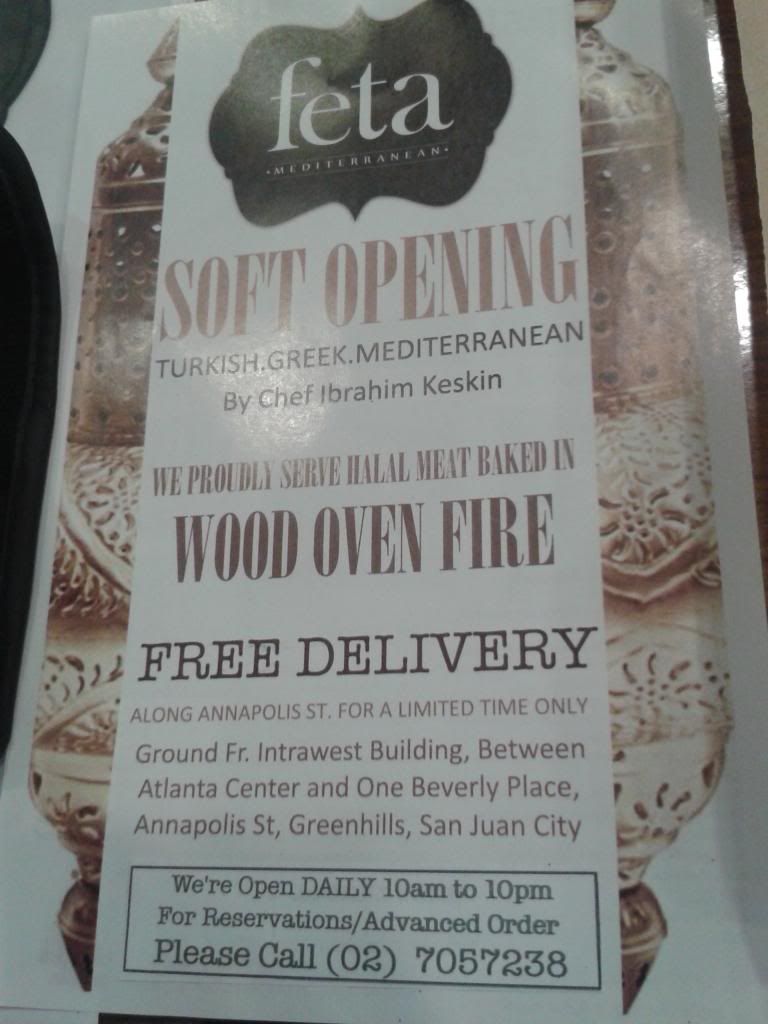 This is definitely one of the best Mediterranean restaurants I've tried so far. =)

Wait, there's good news! If you happen to live along Annapolis Street, they offer free delivery but for a limited time only. Call them at 7057238 to check if the promo for free delivery (annapolis only) is still on.
Feta is located at Ground Flr. Intrawest Building, (Between Atlanta Center and One Beverly Place) Annapolis St. Greenhills, San Juan City.
They are open from 10am to 10pm.
You can also visit their FB page
here.