As Glorietta 2 re-opened its doors to a new and bigger space, they also brought new concept stores to the Philippines such as
Stradivarius
, which is a women's clothing brand from Spain.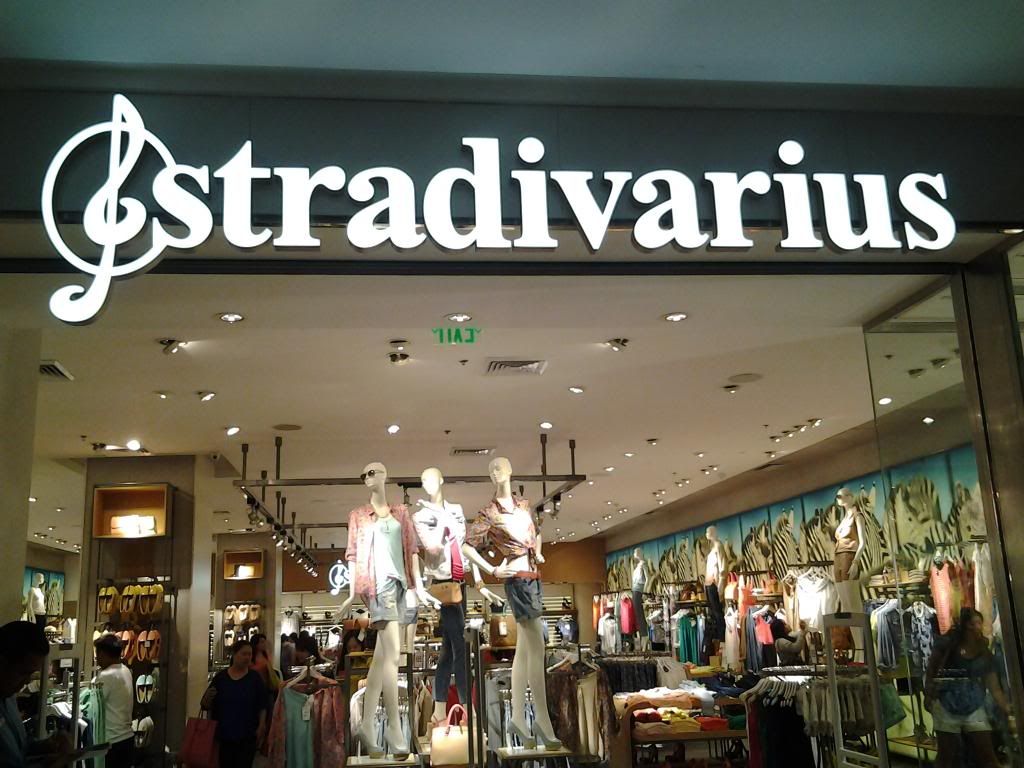 Their items looked casual and chic =) From left to right: Safari and Boho styles =)
If you're looking for the perfect denim chambray, you can get them here. They have it in different shades (dark, medium & light). If you need something for work, or to go for a preppy look, you will surely love their colorful light knit wear.
Brighten up your wardrobe with colorful denims for P1,290.
Pair a plain top with a funky printed bottoms. Colorful sleeveless tops perfect for summer.
Accessorize to spice up your look. Unfortunately they only have several pieces to choose from.
More casual 3/4 striped blouses in different colors and more bright shirts. I'm into 3/4 blouses because it makes my arms look slimmer. =)
+/- Prices range from P500-P2000+ which is more affordable compared to Zara
- They don't have stuff for men
- Not much accessories
+ colorful, trendy and wearable items
+ accessible
Visit them at Glorietta 2 (near entrance to Landmark) Happy Shopping! =)