Craving for good Korean food? Here's a new restau at Robinsons's Galleria that you would truly love!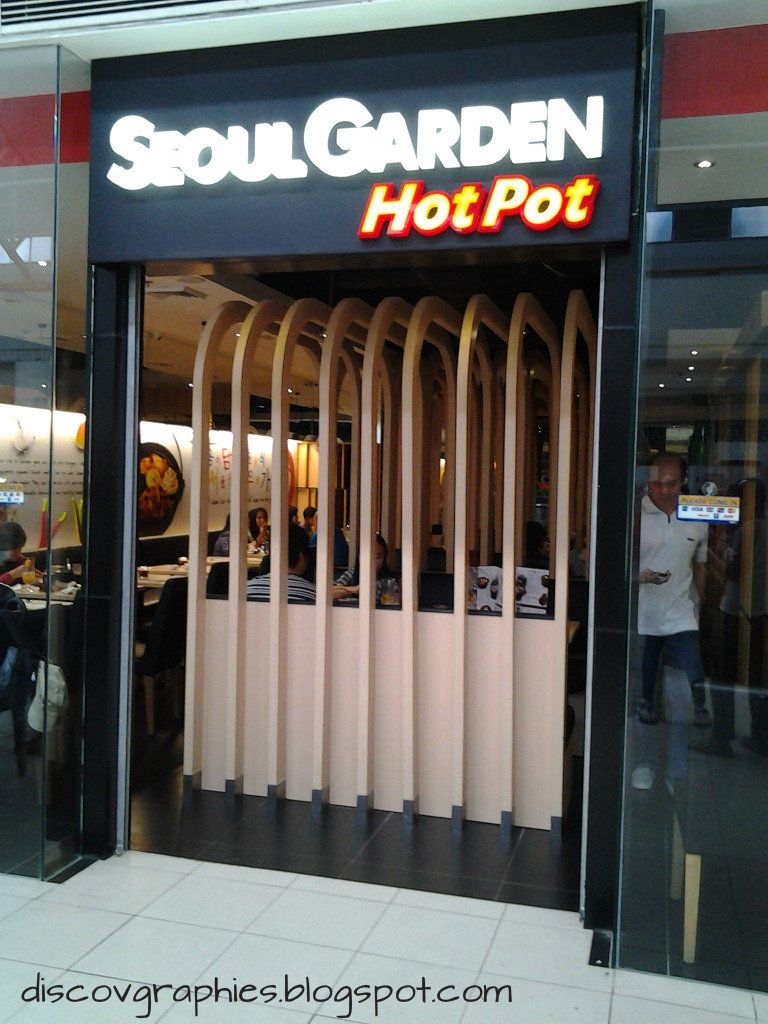 For starters they offered free appetizers: raddish namul, pickled cabbage and cucumber namul.
I didn't like the pickled cabbage just because I'm not a fan of pickles period haha.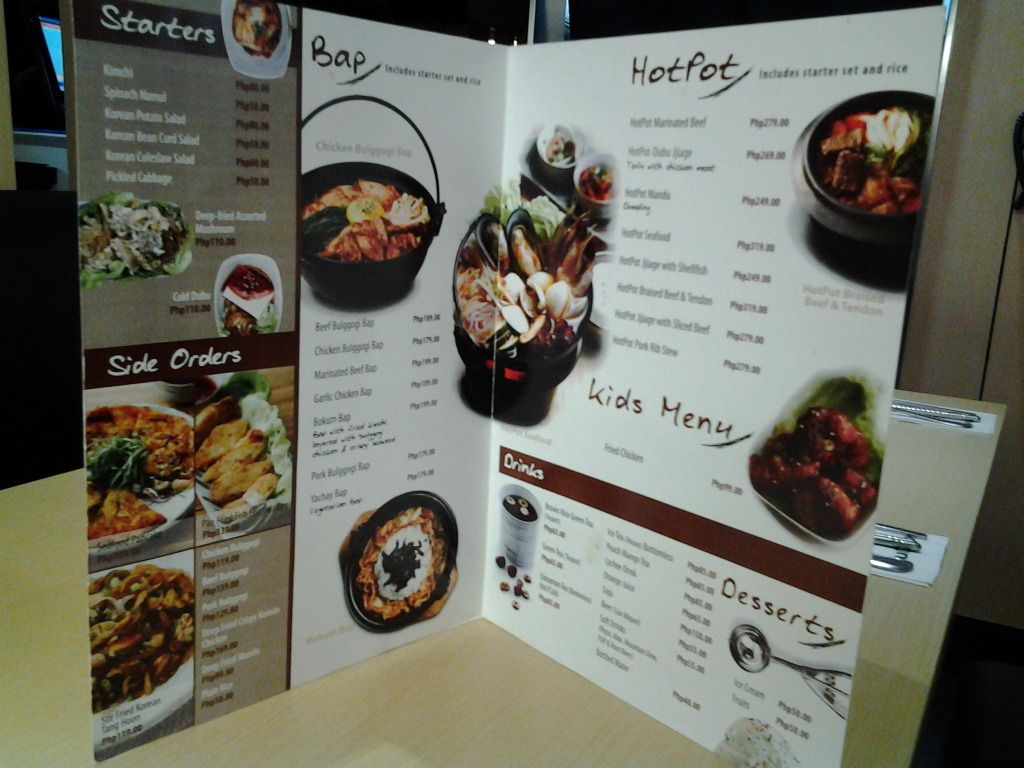 I was so busy checking out the menu, everything just looked good. I was even checking out the other table (copycat).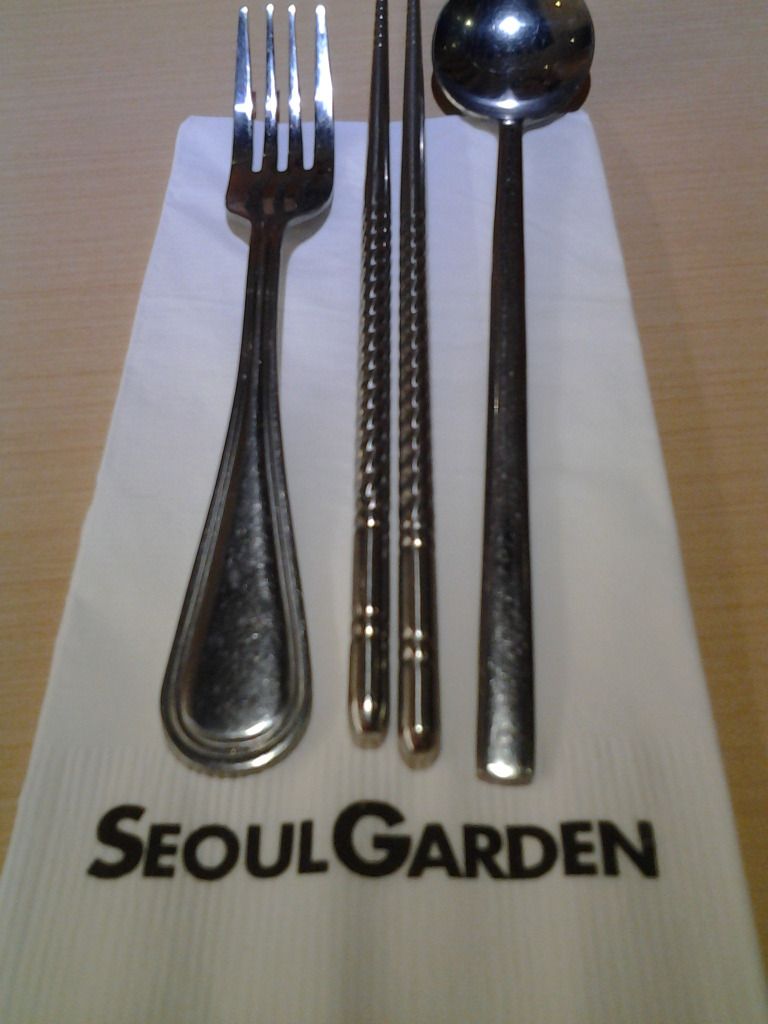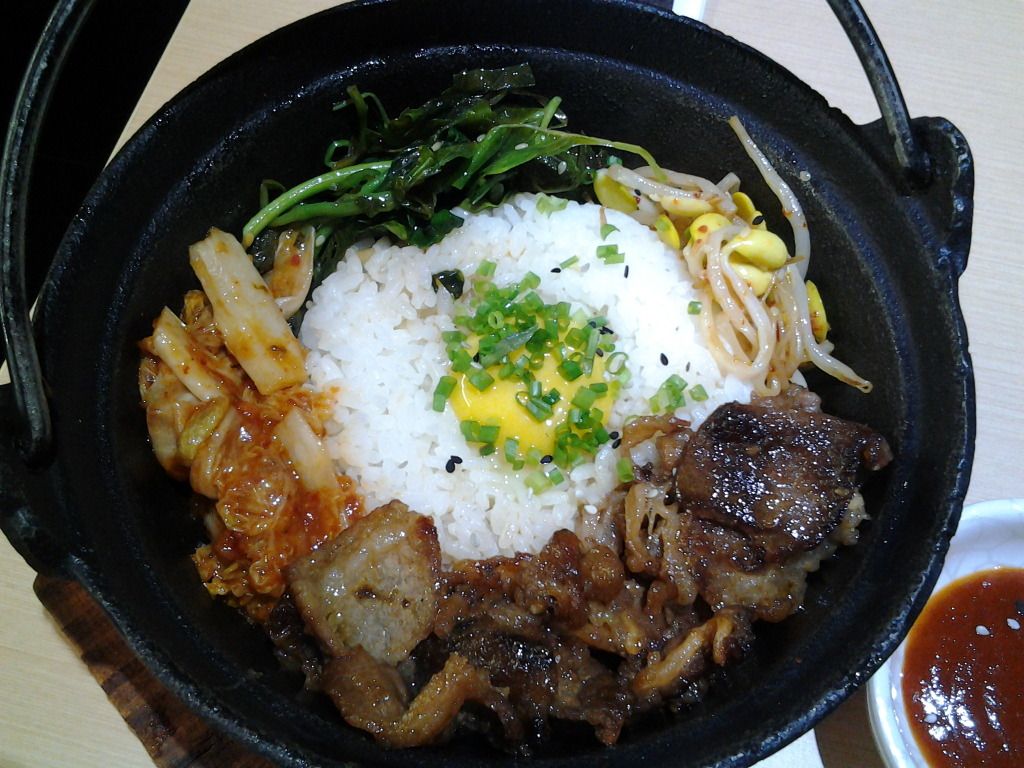 Beef Bulgogi Bap (P189) was one of their bestsellers so I had to order this. It was very filling and the combination of the ingredients made it really tasty. I would rate it 3.5/5. The beef bulgogi could be better.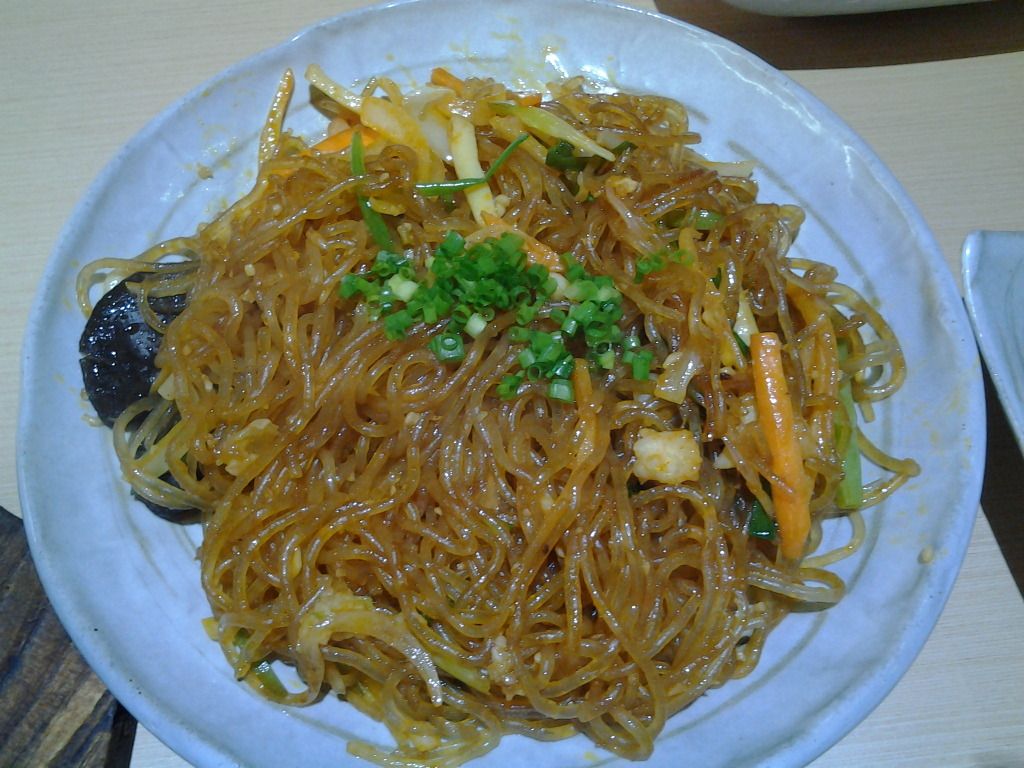 I wanted to try their noodles so I ordered Stir Fried Korean Tang Hoon (P119). Looking at it from a distance I thought it would taste like "pinoy pansit" but it was quite different. It was unsually good.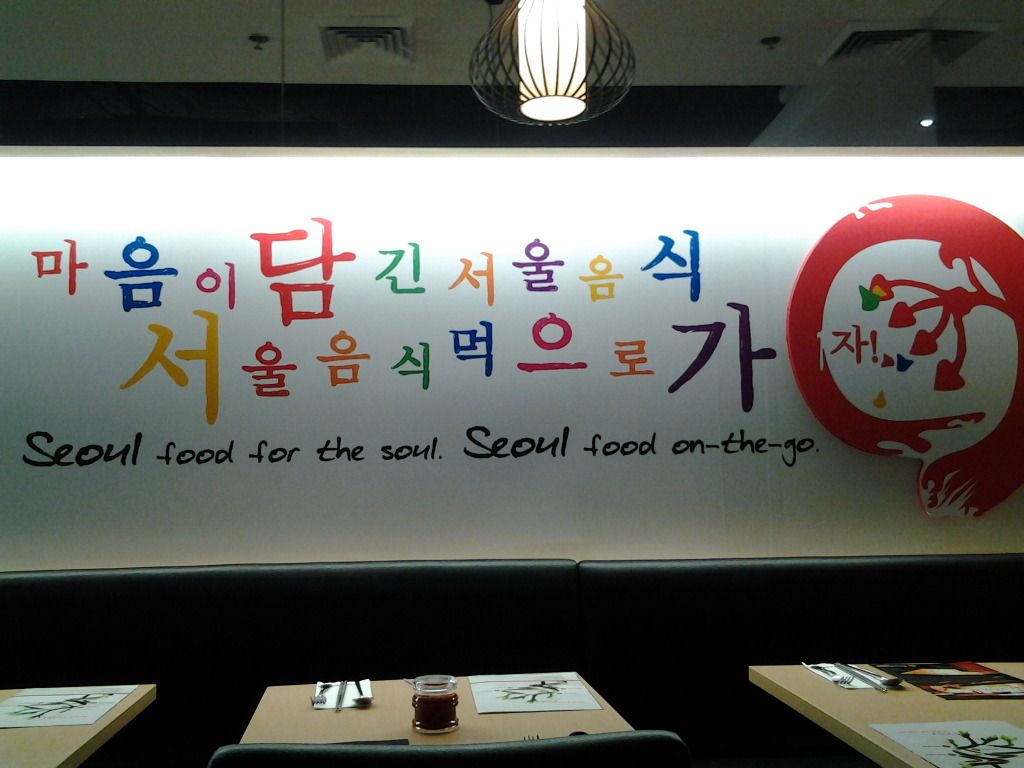 Simple and clean interiors. Good food and affordable meals. I would definitely go back and try their hot pots and desserts.