I think this is the only trade fair attended by 5 people, but this is one of the best I've ever gone to. I called it a 'trade fair' because we got to exchange books, movies, series and whatever we had =P Remember the days when we trade up stationery and stickers? (aww.. i miss those days * reminiscing*) It was exactly like that. Plus a time to catch up, relax and plan for our October trip =) We met up at Army Navy BGC and had our burger lunch. It was my first time to try their burger and it was really good. I got worried the black sesame seeds would get stuck in my teeth (not good for photo ops and cute guys alert haha!). My friend Kai was also happy with the burger. (Thanks Gian for suggesting this.)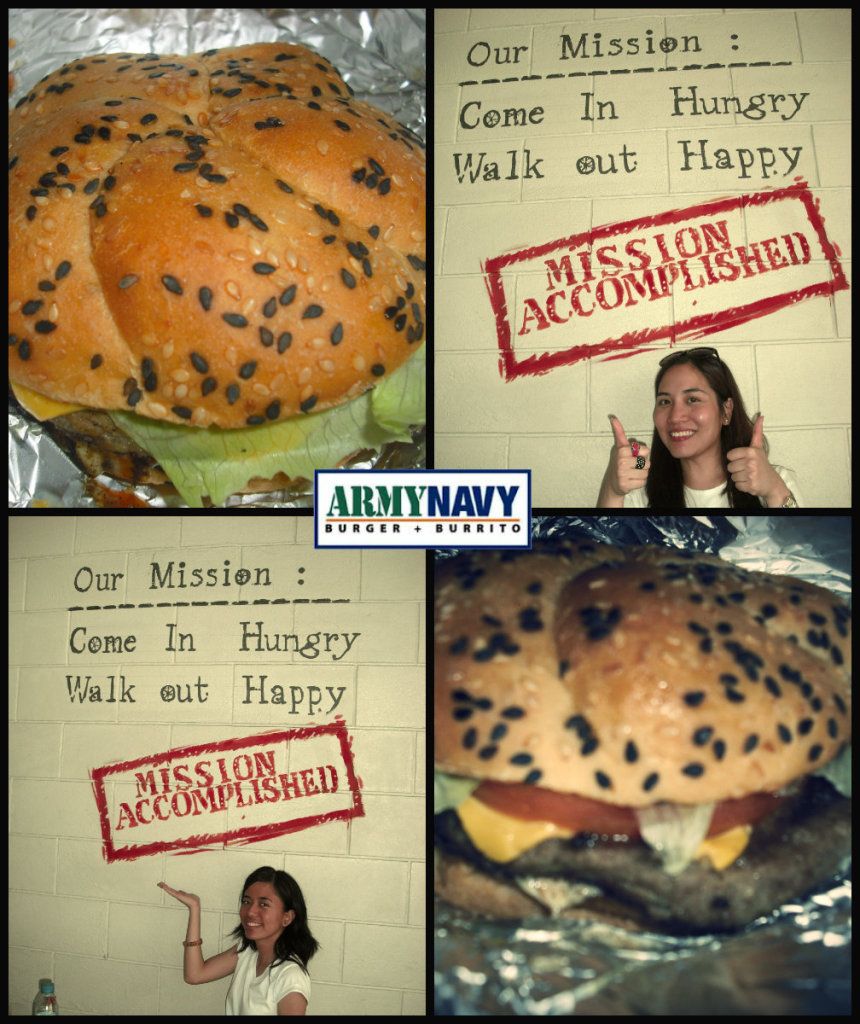 After lunch we decided to go to our next door neighbor (Starbucks), to chill, have coffee and plug our gadgets =) I was really amazed with the beautiful interiors of that branch. I think it's the first "Filipinized" Starbucks.

Then we became busy checking out what each one brought. While the girls were happy chit chatting, the boys played with Magic cards.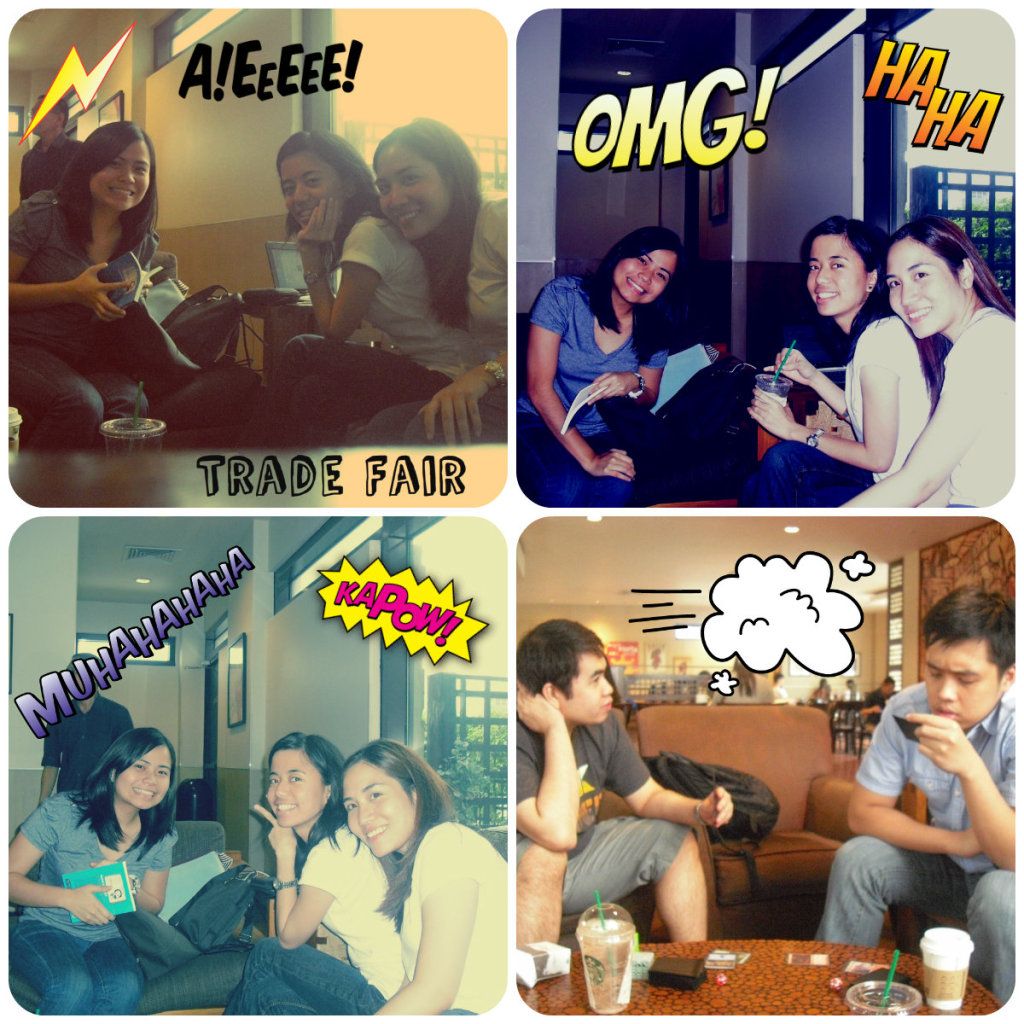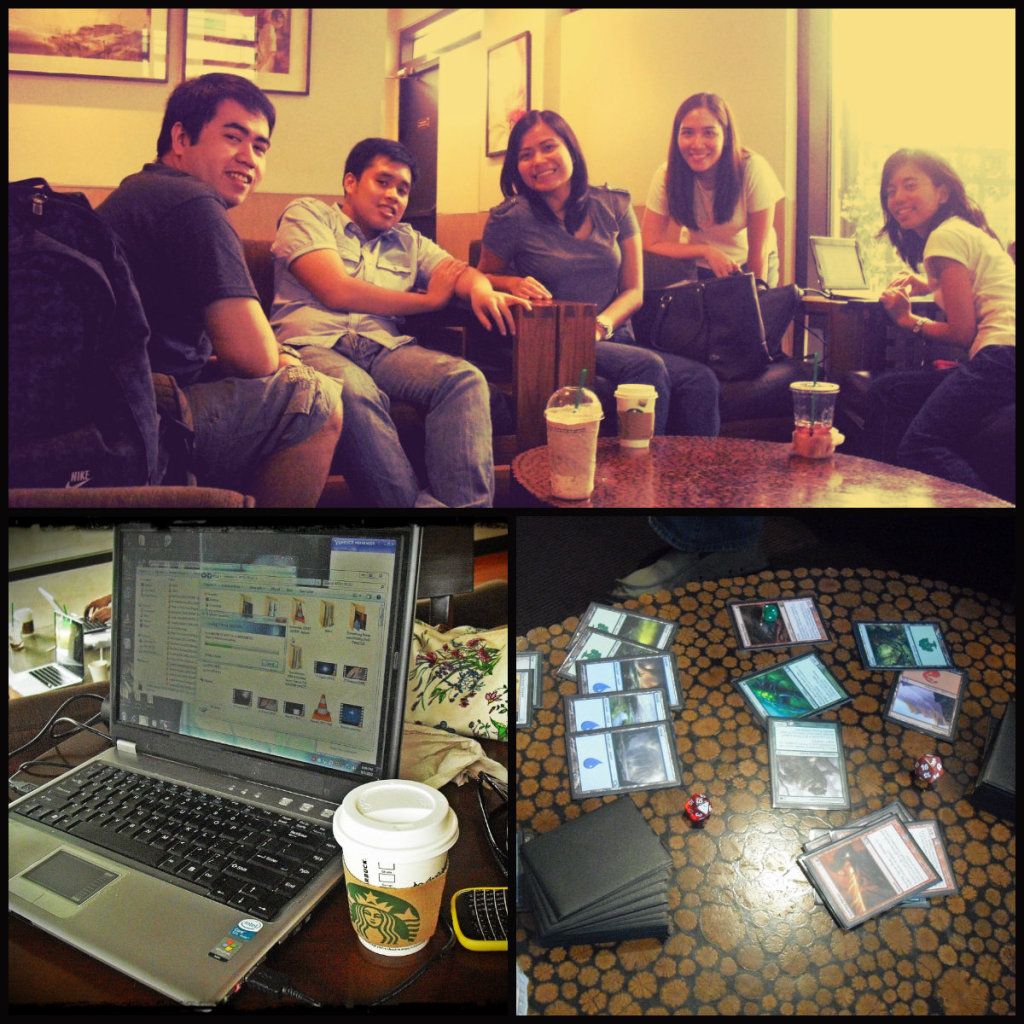 I also borrowed Kai's book which made me look crazy (laughing alone in one corner). I'm so jealous she was able to get her book signed! =P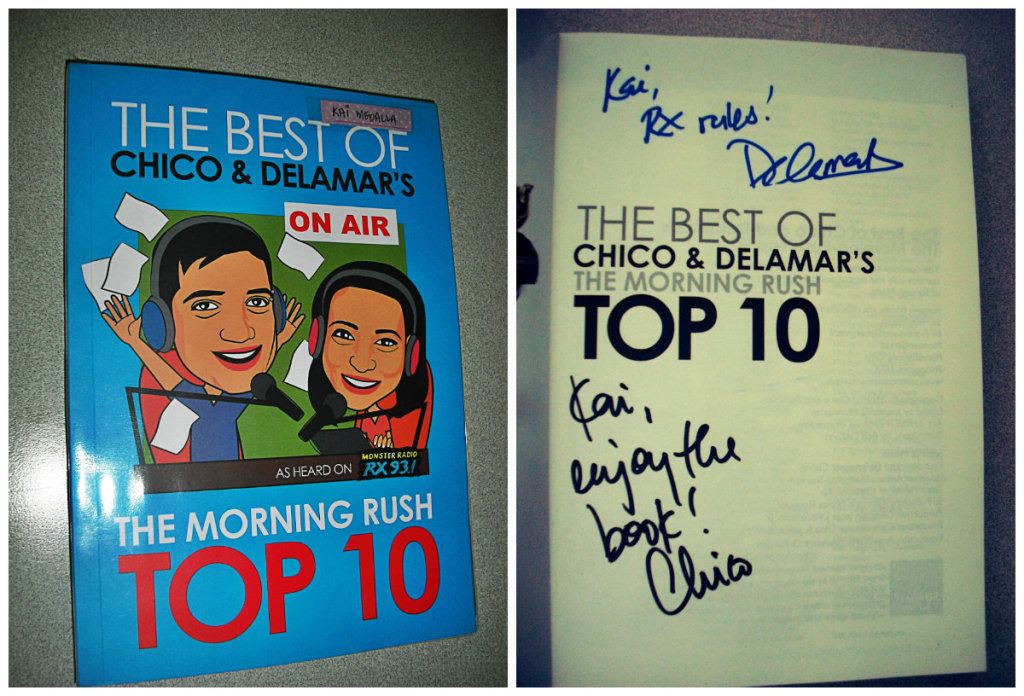 I'm a big fan of TMR. Kai and I are planning to visit them one day =)
A fun-filled Saturday with my folks: Kai, Gian, Steph and Vic. It seems 5 hours is not enough haha. Can't wait for our trip =) See you guys soon =)