I've always wanted to try this ever since I first saw it at Saizen. Thanks to my friend Ching's birthday treat, I got the chance to finally taste it. I thought it was an ordinary melon-flavored ice drop (like twin popsies) but upon my first bite I was surprised that it was not "icey" but instead it was really creamy. It was really an ice cream bar on a stick! I loved the flavor (melon) and it had the right level of sweetness that would not make you sick haha. I could actually have another one but I was already freezing to death in the office=P
I can't wait to try the other flavors, I heard they are also good =)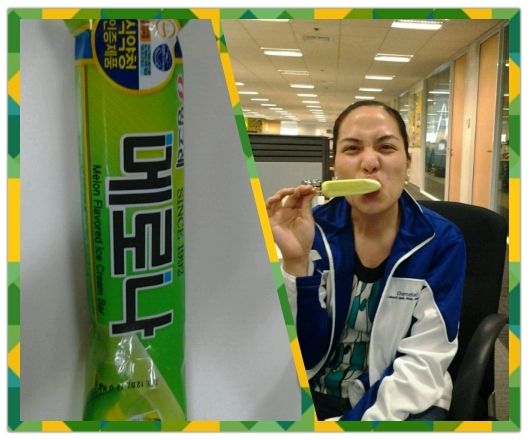 Ching bought this from Rada Mart at P25 =) Melona ice cream bars are available at Korean convenience stores and certain supermarkets. Prices also range from P20-P40.