I just picked up my 2 orders of Tipco Christmas Packs at The Little Store (San Juan). I purchased these from CashCashPinoy for only P150 per pack instead of P299. Isn't it a great deal? I was able to try Cranberry, Beetroot & Broccoli from a freebie at Puregold and I just loved it! A good alternative for softdrinks, coffee and alcohol. =P It is also a perfect gift for health buffs and diet freaks this Christmas. =)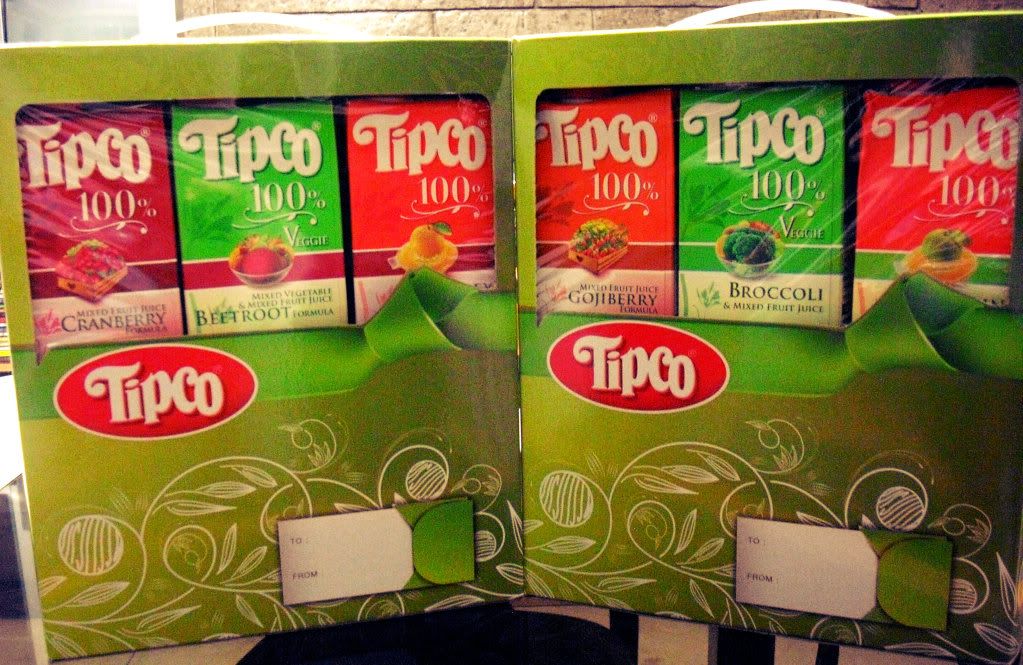 Pack 1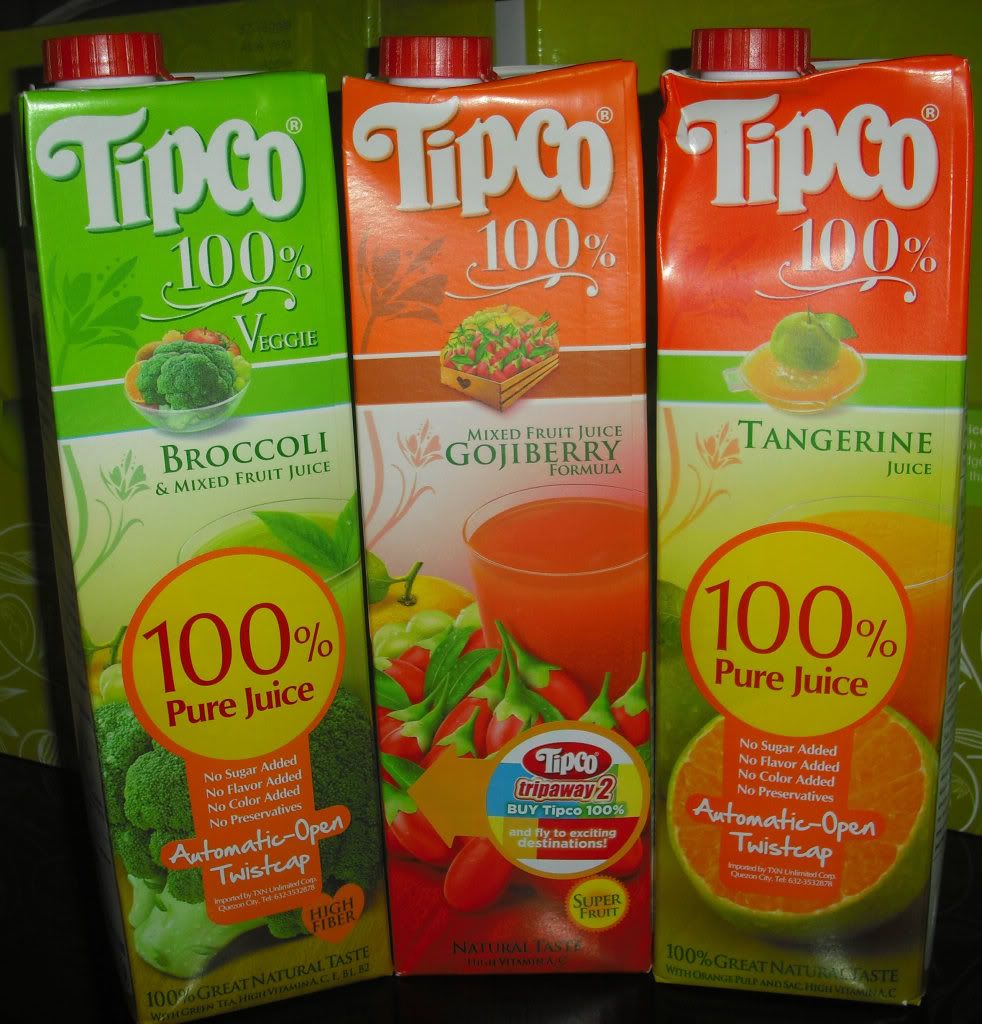 Pack 2
Based on Tipco's FB page,
Tipco is an all-natural beverage without the unnecessary preservatives, flavoring, coloring and added sugar - just pure juice.
They are manufactured in Thailand but it is currently being distributed in the Philippines by a local company. The other flavors like Beetroot and Broccoli might sound disgusting but it's actually pretty good. My current favorite is Broccoli. With all the health benefits of these juices, you won't have a hard time making the kiddos drink it because it's really good. If you want to try their yummy flavors, they are available at all supermarkets.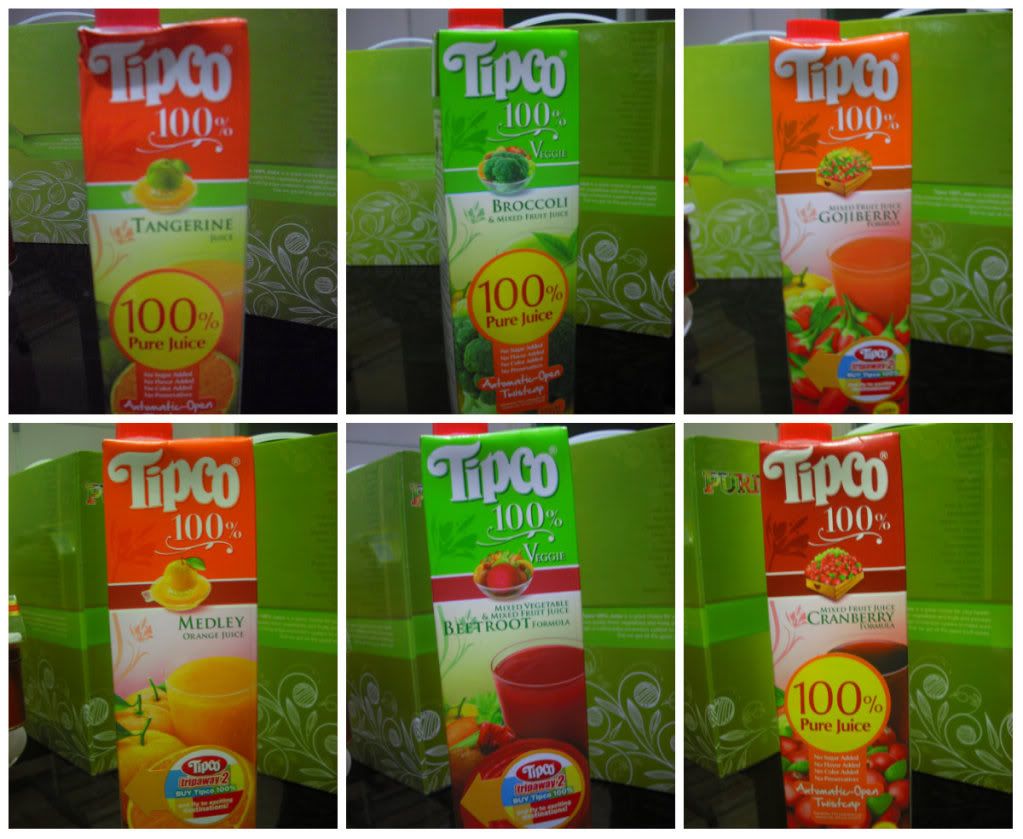 I can't wait to try all the flavors. Cheers! =)