My kikay must-have is a concealer all because I have panda eyes (dark circles). A make-up artist once suggested to use Naturactor as my concealer/foundation to cover imperfections, dark circles and/or blemishes. I was really amazed on its coverage and how it was easy to apply. The only problem is it's not available in the market. After searching everywhere, I finally found it in a Japanese store named Subarashi at Metrowalk, Ortigas (which I'll be having a separate post soon).
Since almost everything in the box are in Japanese characters, I got the product description from Meiko Cosmetics Malaysia's website [http://meikocosmetics.com.my]. They are

Meiko's authorized distributor for Meiko Cosmetics, Inc (JAPAN).
COVER FACE (FOUNDATION)
Provides great coverage for skin. It's long lasting and you only need to apply a little to get the perfect skin look.
Special to make up artis and professional use.
Jojoba Oil -

helped with the dry and flaky skin
Mica -

moisture your skin,in smaller portions will still offer this benefit for youthful looking skin without the added irritation.
Tocopherol, Vitamin E -

improving metabolism and immune system skin.
| | |
| --- | --- |
| 130 | light color, make pale or dull skin a rosy effect look more youthful, suitable for very fair skin tone. delicate,especially for bridal make up. |
| 140 | light in color for slightly deeper color than the 130, suitable for fair skin tone. |
| 141 | medium color and skin color natural fit yet translucent effect, suitable for fair skin tone as shading. The colour transition of natural, soft, suitable for stage makeup studio makeup. Suitable for medium skin tone. |
| 151 | Good coverage for face defects and shading, suitable for malay skin tone. |
| 171 | Green neutralizes any redness on your face, from broken blood vessels, blemishes, irritation etc. It helps inhibit red complexion effectively cover the red spots left by acne. |
Source:
http://meikocosmetics.com.my/en/products/make-up/naturactor?view=productdetails&virtuemart_product_id=138&virtuemart_category_id=17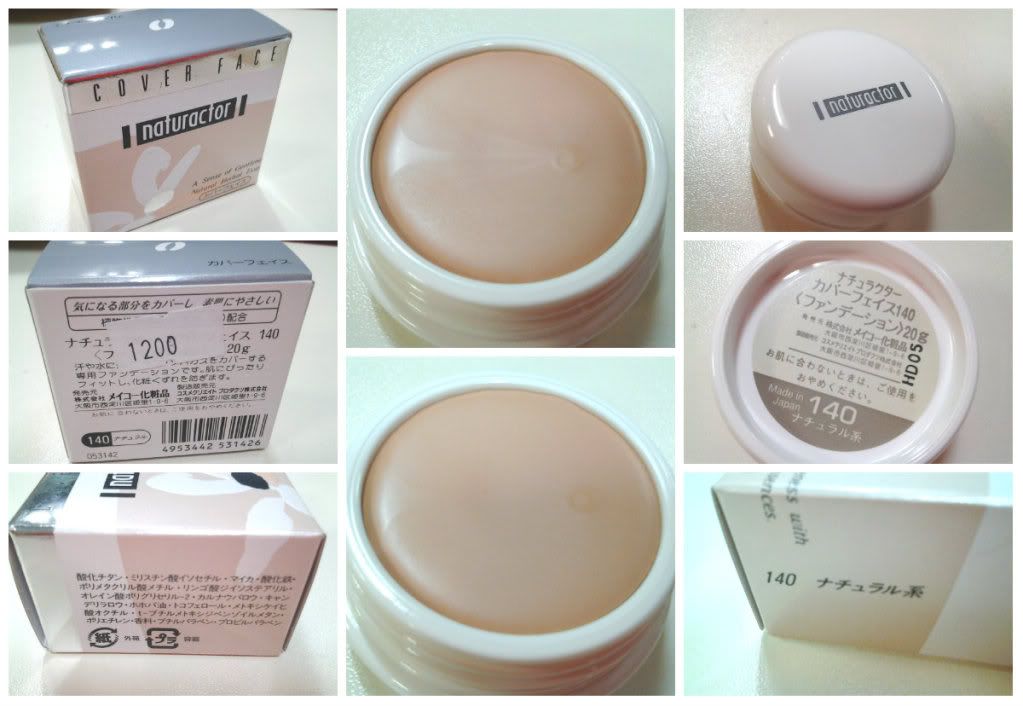 Good thing the store had testers and I was able to try all shades. At first I thought 151 suits my skin but the girl who sold me the product said it's a bit dark for me. Geez! I spent almost 30 minutes deciding what shade to buy. 130 was the lightest and I don't think I'm too 'white'. I was torn between 140 and 141 and I couldn't even identify the difference. I just decided to buy 140 based on the makeup artist's suggestion (if I remembered it correctly) since it's good (daw) for fair skin tone. I just hope I chose the right shade and I hope it would work well with my oily skin. It's a bit pricey (P 1,200) but I believe in the good quality of the product and I think this would go a long way. I've been using it for a week now and so far so good. Sorry I couldn't show a before and after pic. =P Have you tried this product? Let me know what you think! =)