I don't think I'm the only person who had several earphones. As far as I can remember I think I've had 4 or 5 already. I have used 2 ipod earphones, my third is a generic one and the latest was my favorite Sony earphones which lasted about three years and so far the one that lasted longest. After three years the left side suddenly didn't work. I still kept it but after a while it felt uneven so I had to buy a new one. Since Sony is my trusted brand, I decided to get the same pair and this time in lime green.
Highly Recommended: Sony Stereo Headphones MDR-E9LP Lime Green P495 @ Octagon (comes in different colors) -- if you're looking for a good one and pasok sa budget! =P
I told myself I'll make this last longer than my old one. So for those music lovers and who just can't enough of their ipods/mp3 players (like me) here are some tips to take care of your precious earphones.
1.
Control volume
- Most of the time keeping it in high volumes could blow up the speakers. This could help prevent losing your eardrums as well =P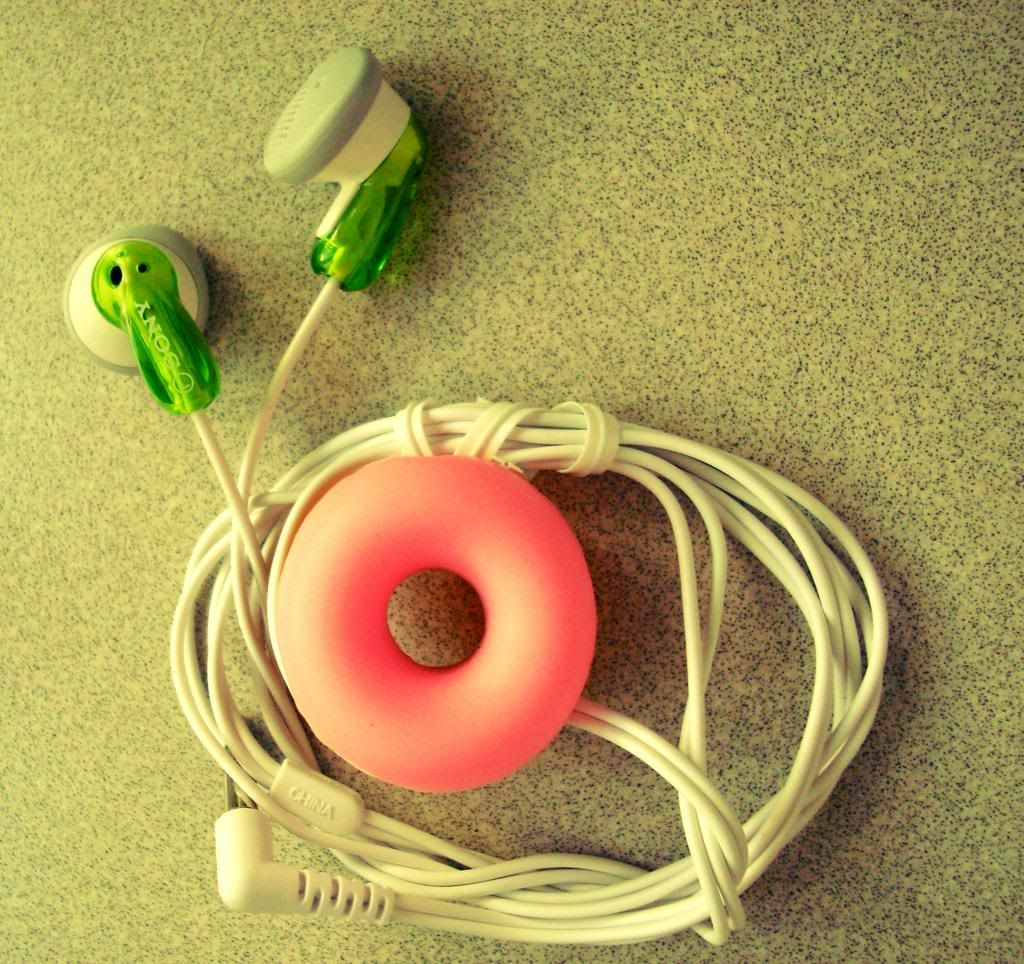 2.
Tangle-free
- if it's always tangled, there's a tendency that you would have to pull it which could break the wires inside. A cable organizer/roller like my 'pink doughnut' could help.
3.
Case
- Lastly, put it in a nice case to keep it away from dirt and water.
Hope this helped you. Enjoy your sound trip! =)